PropertyHill Real Estate Management Co.
is a full service firm that specializes in residential property management throughout the Chicagoland area. Our mission is to provide our clientele with the highest level of service in the most comprehensive and professional way possible. Whether you need help managing your investment, or are looking for a quality rental, PropertyHill Real Estate Management Co. can assist you with all your service needs.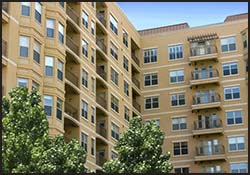 Our Services
Dedicated Property Manager
Ready to: Communicate, Provide Fiscal Management, Advise and Consult, Liaison between Owners, Residents, and Boards
Software
We use Yardi, the premier property management software in the industry. Dedicated to the design, development, and support of real estate investment management and property management software. With over 30 offices and 5,000 employees worldwide, you can bet the information engine is ideally suited to effectively manage.
Rent/Assessment Collection
We make sure you get paid on time, every time without worry.
Maintenance
We have 24 hours emergency response and we have expert experience in handling building problems and urgent issues. Our dedicated team includes maintenance people and contractors standing by.
Financial Reporting
With our detailed financial reporting tools, it's never been easier to keep tabs on your investment. Log into your owner portal to view statements & more.
Project Management
Expert project manager is assigned to run your project from start to finish
Multiple bids secured
Our engineer/ contractor relationships are leveraged for your project
All insurance is gathered from contractors to make sure everyone involved is properly insured to protect from liabilities