We are a local, full service, turn key, Property Management firm. We are dedicated and loyal to our clients by working exclusively for our property owners while respecting our tenants.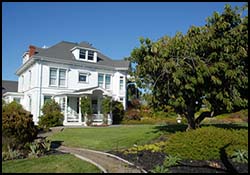 We take a personal, hands on approach to managing our properties. You will always have an open line of communication with us and you will be assured that your property is in great hands!
Some of our services offered:
Advertising

Multiple advertising avenues are utilized to maximize exposure. We use sites such as, but not limited to, the local MLS, Zillow, Trulia, Social Media, etc.

Tenant Screening and Placement

Placing qualified tenants is of the utmost importance to our company

Inspections

We perform regular inspections to ascertain that the tenant is properly caring for your property.

Maintenance

We only use licensed and insured vendors. We obtain owner approval and we do not capitalize upon maintenance performed, nor do we charge a fee in excess to the vendor charges.

Rent Ready Preparation
Tenant Rent Collection
Owner distributions
With over 20 years of industry knowledge and area expertise, we manage single family homes, condominiums, townhouses and duplexes. We work for individual owners and private investors.
We are centrally located in Myrtle Beach and serve the entire Grand Strand area.
We want to ensure that you have the best experience using a property management company and guarantee your satisfaction!
Testimonial
We have been doing business with the owner, Steve, for over five years. His company is extremely professional, knowledgeable and has always been there for us. We are a small Maryland investment company and they handle matters for us such as contracts, tenants, repairs and other miscellaneous items, which makes it possible for us to be successful with our Myrtle Beach investments. ~ Joe M.
Contact us today for your free rental analysis!