Jeff Pereyda, a Tri-Valley Real Estate Broker and property manager serves Tri-Valley and East-Bay properties in proud partnership with Buildium, an industry leader in property management systems.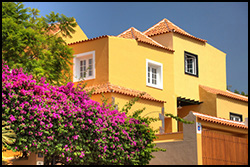 Rental Property Owners: Visit your property management page as often as you like. Rental Property reports are available 24/7. Find every rental property document in your Rental Owner account.
As a Rental Property Owner, you will have access to:
Financial reports
Balance Sheet
Balance Sheet Consolidated
Budget vs. Actuals
General Ledger
General Ledger Consolidated
Income Statement
Income Statement Consolidated
Income Statement Detailed
Rental Owner Ending Balances
Rental Owner Statement
Property Statement
Trial Balance
Trial Balance Consolidated
Vendor Ledger
Rental reports
Current Tenants
Delinquent Tenants
Leases Ending
Rent Paid
Rent Roll
Tenant Statement
Unit Listings
Vacant Units
Task reports
Completed Tasks
Open Tasks
Work Orders
Areas Served
Livermore
Pleasanton
Dublin
Tracy
Mountain House and more
* Most reports are snapshots of a specific time period you yourself filter. Regularly, we work on current month data, and we strongly recommend you rely on posted or closed periods to generate your information.
"If you can appreciate the difference an experienced, competent and truly helpful agent with a lot of integrity makes, then give Jeff a call."
Paula: "...I recommend him to anyone."
Tenants: Please feel free to use this Tri-Valley property management portal for account history, charges, payments, correspondence and other important rental property tasks. Just go to the Resident Sign In at the top right margin to get started.
Features like Auto Pay or Direct Deposit are also available for all our managed properties. Set up a credit card to pay too. Why not earn sky miles?
Applying for a rental property is easy, and all private information is safe on our secure server environment.