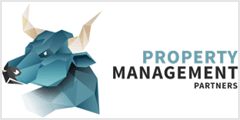 Property Management Partners
MAIN OFFICE
141 S HYDRAULIC ST
WICHITA, KS, 67211
Local Expertise, Professional Results
Providing world-class service in the property management business for over 10 years.
About Us
At Property Management Partners, we're incredibly proud of the work that we've been able to do in Wichita and the surrounding areas in over ten years in the industry we love so much – real estate. When you're talking about something like an investment property or even just finding the right place to live, we understand just how important trust is in this equation. You don't just need a company that will do what you tell them to – you need someone who you can put your faith in. Someone who will bring reliable, constant communication to the table to help you navigate the waters of the real estate industry above your expectations.
At Property Management Partners, we couldn't be happier of our position as an industry leader and can't wait to get started helping you accomplish your real estate goals.
Experience
At Property Management Partners, we have over 10 years of experience managing a wide range of different types of properties, from single and multi family residential homes to office, retail, industrial and other types of commercial properties.
Trust
One of the primary qualities that we deeply believe separates us from so many competitors in the market is trust. We don't just look at ourselves as service providers – we look at ourselves as your valued partner. We passionately believe that improving your return on your investment will allow us to grow together and create more value to society, it's that simple.
Minimize Life Cycle Costs
In addition to our deeper understanding of things like real estate, financial markets and interest rates, we also have the experience to help you maintain a property from the ground up. We have a solid understanding of what a good or bad deal is and will help you minimize life cycle costs by implementing solid preventative maintenance and capital improvement plans.
Managed by Expert Investors
Our owners spent the early part of their careers performing business operation, finance and real estate services for one of the largest private organizations in the world. We have a deep knowledge of financial performance analytics associated with real estate and provide an in depth look at capital investment, market and rent due diligence and return on investment measures to ensure you are making the best decisions for your portfolio.
PROPERTY TYPES WE MANAGE
Multi-Family (2-4 units)
Multi-Family (5-19 units)
Multi-Family (20-99 units)
Office (Up to 9,999 sqft)
Office (10,000 - 100,000 sqft)
Office (100,000+ sqft)
Retail (Up to 9,999 sqft)
Retail (10,000 - 100,000 sqft)
Retail (100,000+ sqft)
Light Manufacturing (Up to 100,000 sqft)
Light Manufacturing (100,000+ sqft)
Warehouse/Distribution (Up to 100,000 sqft)
Warehouse/Distribution (100,000+ sqft)
Vacation (1-2 units)
Vacation (3+ units)
Parking Garage
Multi-Family (100+ units)
Biotech/Mission-Critical