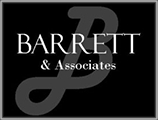 Barrett Property Management
MAIN OFFICE
731 Zion St.
Nevada City, CA, 95959
Property Management for Nevada County
Highlights of our superior residential property management services include: competitive rates with no hidden fees or mark up of vendor's invoices, one-time free whole house inspection by a licensed contractor, total home rehab coordination and supervision from start to finish, in-depth tenant screening, monthly electronic direct deposit to your bank account, and web-based access to lease documents and financial statements through your owner web-based portal.
Barrett Property Management, Inc. focuses on the QUALITY of the services we deliver to our clients. Although our rates are competitive, we do not deeply discount our services. Beware of companies that may offer prices that are too good to be true!
ABOUT PROPERTY MANAGEMENT FEES: "Typical fees are 7 to 10 percent of the monthly rent for management and 70 to 100 percent of one month's rent for leasing. Be aware that companies that charge lower fees may make up for it by adding fees to contractor's invoices and charging additional fees for services you assume are included, costing you more in the long run. Also check to see if the company collects fees when the property is vacant or only when rent is being paid." ~ARLnow.com
Residential Placement & Management Services:
Residential Placement Services
Find, screen, and place a tenant in a rental.
Property emergencies, maintenance requests, and tenant issues:
We are available 24/7 for property emergencies, maintenance requests, and to handle tenant issues.
Any requests under $250 will be taken care of as soon as possible. The property owner will also be notified as soon as possible. Any requests quoted at more than $250 will require owner authorization as long as it is not an emergency. PLEASE NOTE: Barrett Property Management, Inc. does NOT mark up vendor's invoices like most other companies do. The invoice from the vendor is the amount you pay.
Coordination and supervision of all maintenance repairs from start to finish at no additional mark-up of contractor's invoice. If you have your own vendors that you use, we're happy to use them as well!
Periodic drive-by inspections of the property to ensure tenant is in compliance with the lease.
Schedule interior inspections when necessary, generally every 6 months.
Rent Collection:
Collect monthly rental payments and deposit into Barrett Property Management's trust account.
Electronic monthly disbursement to property owner after all expenses are paid on or before the 10th of each month.
Enforce strict rules if rent is late. If applicable, 3 day notices will be served and referred to our lawyer, Elen Pass Brandt, for eviction.
Included in Management Services, we will pay the following bills for you (if you choose) as long as invoices are provided to us and the funds are available in your trust account:
Mortgage Payment
Property Taxes
Property Insurance
Recurring Monthly Maintenance (i.e.: Pest Control, Landscaping, Pool Services, etc.)
Homeowners association dues, if applicable
Utilities, if paid by the property owner
Property Owner's Statements and Accounting:
Monthly computerized report of all income and expenses for the property (Produced on or before the 10th each month and accessed via your Owner Online Portal).
Web based access to financial statements.
Year end summary statement for tax purposes showing and categorizing all yearly income and expenses.
Annual 1099 form for rental proceeds.
7% withholding for out-of-state owners.
PROPERTY TYPES WE MANAGE
Single Home or Condo (Valued up to $300K)
Single Home or Condo ($300 to $500K)
Multi-Family (2-4 units)
Retail (Up to 9,999 sqft)
Vacation (1-2 units)