There are many differences that make us stand out from our competition.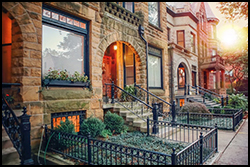 Skyline Real Estate & Property Management offers an exceptionally competitive line of services to our clients. We work hard to deliver the highest levels of customer service and make the lives of our clients simpler. We are here to streamline the day to day undertakings, reduce the level of homeowner interaction all while simultaneously keeping them cognizant. As your real estate brokers, we are your fiduciary and make sure we achieve the greatest results for you.
Whether you own a single-family home, a townhouse, or a portfolio of rental units for us to manage, we are well prepared and experienced. We are very dedicated and will work to consistently provide meticulous, property specific information and updates.
Property management is demanding but let us concern ourselves with the stressful stuff! Let us build your marketing platform, using only the finest available technology. Let us manage all maintenance needs. One of the most important parts of finding success with a rental property is understanding what you are doing, let us handle that for you.
The Benefits of using Skyline Real Estate & Property Management
We deliver an affordable solution to your property management needs. Our service platform is designed to save you time and money. We realize how demanding owning a rental property can be for some. Our full service, all-inclusive property management package is designed to keep the client in mind. This allows us the chance to adapt and work with each homeowner, landlord, and resident at an intimate level. As a client you will have all-inclusive access to a property manager 24/7/365.
Free in-home consultation & property analysis
Marketing
Tenant Placement
Full Service Property Management
Maintenance
Financial Reporting
Evictions