Full Service Property Management
As your property management company, we handle tenant issues, collect rent, give a full accounting monthly and annually, handle maintenance and repairs, and qualify new tenants. You get peace of mind knowing your investment is in good hands.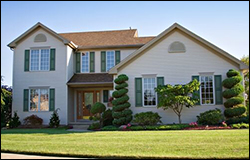 Get Your Time Back
If you are not interested in being a landlord or your portfolio is growing, hire a property management company. Leave the day-to-day management to us and have more time for the things you want.
Real Estate Rules & Regulations
If you have questions about rent costs, leasing, repairs, or tax credits, rely on our excellent property management services to ensure everything goes smoothly.