DEDICATED TO SERVING SACRAMENTO
Mynd Property Management is a modern property management company powered by on-the-ground experts, technology and data. Our hands-on approach to management maximizes your real estate investment, and makes owning real estate simple.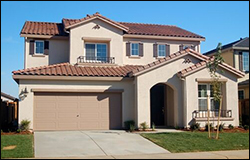 LOOKING FOR SACRAMENTO PROPERTY MANAGEMENT?
At Mynd, our local professionals know your neighborhood and property inside and out. We use technology to improve the customer experience and minimize unnecessary costs.
Mynd boosts your revenue by leasing units at or above market rates, filling vacancies in 16 days on average, and reducing costs associated with repairs and maintenance. We work with local vendors to ensure greater efficiencies for all of our assets under management. In addition, property owners can access information on the financial performance of their properties in real-time.
WHY CHOOSE MYND
Mynd's co-founders came from Waypoint Homes, one of the first single-family rental REITs in the U.S. with a portfolio of over 17,000 rental homes. Waypoint's core team followed founders Doug Brien and Colin Wiel to start Mynd, where they continue to build upon the foundation of providing exceptional customer service to their property owner clients.