Accu Trust Capital Corp. is an established, successful, result oriented, and rapidly growing professional management company. We are incorporated under the laws of the State of New York, as a licensed real estate company, specializing in residential and commercial property management. ATC Management strives to provide the highest quality real estate management services for property owners and residents.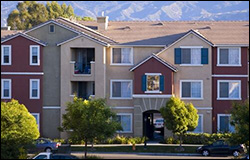 The Principles of ATC Management have more than 18 years of housing management experience in managing Condominiums, Cooperatives, properties supervised by the Department of HUD, DHCR and HPD agencies; in addition to Low Income Housing Tax Credit, Privately owned and commercial buildings.
As a mid-sized company, ATC Management is able to provide the hands on service and personal care that is essential and necessary for all our developments, combined with the experience and technical ability one would expect from a large company. We employ our expertise in assessing the financial needs of each development and establish short and long term goals as needed.
We have been challenged by a myriad of problems during our many years of property management. However, our experience has allowed us to resolve each one successfully. ATC Management has over the years, demonstrated the ability to manage the physical assets of a development, including, but not limited to marketing and leasing, rent collection, resolving cash flow problems, preparation of financial reporting and controls, budgets, as well as addressing other management concerns.
Our company policy is to maintain a clean, healthy and safe environment for our residents at all times. Understanding the needs of the residents is an asset in getting the desired results for each building. Our management team is without losing sight of the people aspect with always a can do attitude.
While there are basic knowledge and services to good property management, we realize that quality management services come from the correct combination of financial management, physical maintenance of the property and our relationship and interaction with the Owners and residents.