GRANDMANORS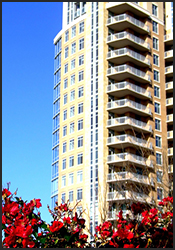 We Understand What It Takes
GrandManors provides on-site community association management services and specializes in managing and delivering all types of luxury lifestyles.
From high-rise condos, to age-restricted communities, to master-planned single-family communities, our mission is to deliver the lifestyle your community deserves. We work with developers that are developing new lifestyle-oriented communities and we work with the boards of directors that are looking for management of an existing community.
Lifestyle HOA Management Services
Experience, Depth and Quality. Delivered.
GrandManors is the full-service on-site HOA management brand of RealManage, the Inc. 5000 award-winning fastest-growing community association management firm in the United States. RealManage is well known for its Best People, Best Technology, and Best Service philosophy in the industry. In addition to being #1 in Growth in the U.S., RealManage is #1 in Customer Service, #1 in Technology, and # 1 in Management Staff.. Additionally, the CiraConnect subsidiary of RealManage is the largest SaaS and Mobile app software provider in the community association industry with the latest technology.
Our mission is to provide the best possible lifestyle management services to our partner communities that we serve by encompassing the Best People, Best Technology, and Best Service reputation of RealManage and its CiraConnect division. Our professional staff has decades of experience managing luxury high-rise condominiums, co-ops, urban mixed-use, and large-scale single-family developments with complex amenities.. We focus on customer service and lifestyle for the residents and the boards we serve. Our onsite management service includes a fully-integrated service bundle of staff, technology, and best practices to ensure the finest lifestyle and community management in the industry.
Contact us today to see how you can become a GrandManors managed community!