What recourse does a homeowner have when the management company does not take care of the property and mismanages the finances or go after delinquencies?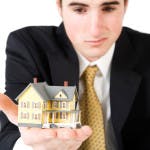 As long as it's a matter of negligence as opposed to outright fraud, it's generally a civil matter. There is a potential for a breach of contract claim – but of course, you'd have to take a look at the actually language of the contract.

First of all, does your contract with the management company require them to handle collections or delinquencies and evictions on your behalf? Or do they simply alert you, under the terms of the contract, so you can put an attorney on the case?

Want to Find a Local Property Manager?

Also, what, specifically, are they required to do to 'take care' of the property that you are alleging they did not do? Is it specified in the contract?


If it's a well-drafted contract
, it should be pretty clear – and if you can show that you were damaged by your property manager's negligence and that you kept your side of the bargain, they likely don't have much of a defense. They or their insurance carrier may well quickly settle – and you should probably find a new manager.

Also, look deeper in your contract. Did you sign an agreement that calls for mandatory arbitration? In that case, you are likely bound to that agreement.

The zip code you gave us with your question indicates you are in
New Jersey
, which has a robust arbitration program. New Jersey arbitrators are all veteran judges and attorneys with at least seven years' experience, and the process can potentially save both sides a lot of money in attorneys' fees and court costs. Arbitration can also keep both parties' names out of the public records.

For more information about the New Jersey Arbitration Program, click
here.


You can also find a great deal of information at the American Arbitration Association's website.
Here's a link to the New Jersey real estate section.
Small Claims Options

New Jersey actually has three sections of its judicial system dedicated to handling smaller claims.


Small claims
Landlord/Tenant
Special Civil Part

Use small claims if you believe you can be adequately compensated for an amount less than $3,000. No lawyer is required, though we always recommend consulting with one before making legal decisions. If you believe your claim can be fairly settled for an amount less than $15,000, then you must file in the court's Special Civil Part. For claims greater than $15,000 you must file in the Law Division of the Superior Court of the State of New Jersey.

Note that if you really believe damages are greater than $15,000, but you still file in the Special Civil Part, you cannot later go back and sue for more money.

The advantage of using the small claims court is that it's cheaper and easier. You don't even need an attorney (though we advise you consult with one anyway.)

Venue: You have to file where the defendant lives or where the business is based – at least in
New Jersey
. If they aren't in New Jersey, file your claim in the county where the claim started – likely the county in which you own the property in question.

Filing Fees, Special Civil Part

$15 for one defendant.
$2 for each additional defendant.
The fee is $7 for each defendant served by certified and regular mail. This is subject to change, however.
A $3 fee, plus special civil part officer mileage fees, is charged for one defendant if served personally by a special civil part officer. Each additional defendant served personally is an additional $2 fee plus applicable mileage fees. Staff of the Special Civil Part can inform you of the mileage fee, if any. Make a check or money order payable to the Treasurer, State of New Jersey for payment of all of these fees.
 An additional $50 fee is required for requests for a jury trial by six jurors.


You'll get a court date. Show up ready to prove your case. If the defendant doesn't show, the court will enter a summary judgment based on what they think you proved when you stated your case to them.

Larger Cases

If your damages are greater than $15,000 you'll have to file with the big boys in the Law Division, which drives up costs substantially.

Did you pay in advance?

Did you pre-pay for property management services? If you did, and assuming you want to change property managers (I'm guessing you do), then you may be entitled to a refund of unearned advance payments, as well – subject to cancellation terms in the contract.




Author Bio
Writing about personal finance and investments since 1999, Jason Van Steenwyk started as a reporter with Mutual Funds Magazine and served as editor of Investors' Digest. He now publishes feature articles in many publications including Annuity Selling Guide, Bankrate.com, and more.