Since 2005, Reese Management Company has provided the most professional, personalized property management for homeowner associations, condominium associations and planned communities in Pennsylvania.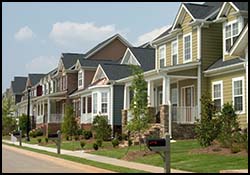 We believe that the essential key to getting results and effectively managing communities is to create a comprehensive plan. Our management team is passionate about working together with the board of directors to bring this vision forward.
The Reese Management Company plan includes the following:
Complete transparency in establishing the plan and implementing the policies and procedures to get results.
A professional, detailed review of all community documents. This enables board members to better understand the legal responsibilities of the community as well as how to best achieve the objective. It is all about getting results!
Financial reports that make sense and provide the data that enables boards to make well informed financial decisions.
Violation enforcement policy and procedure that is transparent and fair to everyone. Neighbors want to know that the same set of rules apply to everyone equally.
Communication with the community so that members understand the plan, the policies and procedures to implement the plan, and transparency so that everyone knows the planned direction.
Proactively addressing health and safety concerns prior to them becoming true emergencies.
Responding to community requests for action by providing a professional response plan.
Most importantly, Reese Management Company understands that just as all individual properties are unique so is every association. We create a professional, personalized plan to best serve your community because your community needs to be managed as the unique community that it really is. Reese Management Company is here to help your community get results!