The Westport Properties Promise
Westport Properties is a full-service property management firm in Minneapolis, Minnesota that specializes in the management of investment real estate.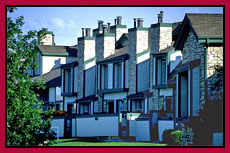 You don't become Minnesota's property management leader through luck. It takes hard work and commitment. Our formula for success is built around the Westport Properties Promise.
We pledge to:
Provide superior customer service to our clients
Create an environment where talented and experienced portfolio managers want to work
Maintain a solid knowledge of the marketplace
Apply our expertise to make your property portfolio profitable
Rental Property Management:
Apartment Services for Minnesota's Multifamily Properties
Westport Properties brings over 20 years of experience to rental property management in the Twin Cities area of Minnesota. Our philosophy is simple: Make your property run smoothly and profitably. We combine high-level service and personal attention in a way few property management firms can.
Administration Management
Yes, we can do it all. In fact, we'd have it no other way. We believe the success of your property requires a "big picture" mentality. From managing your budget to fixing the squeaky hinges, Westport tackles every task.
Here's a snapshot of what we'll do for your rental property:
Prepare a management plan
Provide advisory services
Enforce community rules
Maintain insurance programs
Maintain accurate and up-to-date file systems
Market your property to potential residents
Promote community relations
Financial Management
Having a financial pro on your team keeps your books in order and maximizes your profits. Westport can monitor the current and projected financial requirements for your property and tend to financial matters, including:
Concentration on Vacancies and Expenses
Bookkeeping and reporting
Budget preparation
Tax return assistance
Annual audit support
Maintenance Program
Our well-organized apartment maintenance program increases the value of your property, markets your property professionally and improves resident retention. Preventative maintenance also keeps expenses in check and minimizes your risk of unexpected repair expenses.
Resident Retention
Nothing hurts your profits like a high vacancy rate. Our customized resident relations plan will promote long-term residency. Your residents will appreciate clear communication of community rules and the attention we pay to resident concerns. From collections to occupancy, from maintenance to events, we take care of your rental property management needs.
Project Oversight
Westport will oversee any projects and bids required to maintain the property. We will oversee bids and work on renovations, upgrades, exterior maintenance and ongoing projects.
Minnesota Condominium Management Services:
Taking the Leg Work out of Running Your Condominium Association
Managing a condominium association or board can be a stressful, time-consuming, aggravating process. Let Westport Properties simplify your condo board management! We will assist the board and advise on the operations of the property, answer resident or board member questions and provide accurate and timely information. We'll give you and your fellow residents an update on the property, work with you to determine community priorities, and keep projects on track.
Annual Meetings
Westport takes the hassle out of your annual meeting. We'll distribute annual meeting notices and coordinate logistics on behalf of the association. We'll even prepare agendas and assemble packets for distribution at the meeting.
Resale Disclosures - Minnesota Law
Westport will process requests for documents for resale and for refinancing.
Contractors
Westport has a staff of highly trained maintenance people. We also have access to reliable licensed contractors, landscapers and suppliers. We keep a close eye on contracted services and ensure the job is done correctly and in a timely manner.
Insurance
Proper insurance coverage is essential to a strong community. It's also a large expense for homeowners. We can advise you on the proper insurance coverage for your property type. We'll manage the bid process for the association to ensure you get the best possible deal.
Commercial Property Management:
Powering the Twin Cities Economy
Successful commercial property management takes a keen eye for detail and a focus on the bottom line. Our team of commercial specialists has the expertise and resources to keep your shopping center, office park or mixed-use community running in the black.
Here's how we do it:
Oversite of day-to-day operations
Meet with prospective tenants to show vacant spaces
Ensure that the property is safe and properly maintained
Conduct routine grounds inspections to determine whether maintenance is needed
Enforce the terms of lease agreements
Keep accurate, up-to-date records of income and operational expenditures
Leasing: Create and implement a customized marketing plan