Get more out of your property.
Arbors Management has been providing property management service throughout the region for more than 30 years. We offer clients the best of both world - the experience and resources of a large firm with the dedicated, hands-on approach of a small agency. Our staff of more than 100 professionals is dedicated to the fiscal and physical management of our clients' properties, ensuring both peace of mind and an improved return on investment. Versatile and dependable, we make maximizing the profitability of your investment simple.Tenant Screening: We utilize an extensive tenant-screening process to find the right tenants for your properties. This includes performing credit screenings, criminal screenings, eviction screenings, income reference checks and landlord reference checks.
Rent Collection: All rents are typically due on the first day of each month, with a five day grace period. Arbors Management will advise all tenants of our expectations for prompt payment and will file tenant complaints if the rent is not paid before the 7th of the next month.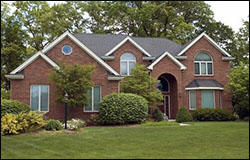 Property Inspection: Before new tenant occupancy, we inspect the property to verify move-in condition. We generate a move-in report with photos. The same process applies to the move-out phase. During the rental period, we perform periodic interim inspections to verify the condition of the unit.
Maintenance and Repair Coordination: Arbors Management is available 7 days/week to ensure a prompt response to any maintenance and repair request. When maintenance or repair service is required, we will contact the appropriate professional for the job. We even offer flexibility, allowing you to choose the professional you prefer. Proof of liability insurance is required of all vendors, and W/C insurance if needed.
Accounting and Financial Statements: A comprehensive selection of reports is available to monitor the financial health of the property. These reports include, but are not limited to, the following:
Account Totals
Balance Sheet
Cash Flow Detail
Expense Distribution
General Ledger
Income Statement
Owner Statement
Property Management Reports: Arbors Management also provides our clients with reports regarding the status of tenants and the property as a whole. These reports include, but are not limited to, the following:
Activities Summary
Budget Comparison and Detail
Delinquency
Property Directory and Performance
Rent Roll
Tenant Unpaid Charges Summary
Unit Directory and Inspection