The Associated Management Company, (TAMC) is a full service, regional real estate property management firm headquartered in Metropolitan Detroit. Our commitment is to produce high-quality results at a reasonable cost, maximizing earnings for our clients while enhancing the life of the residents in the communities we manage.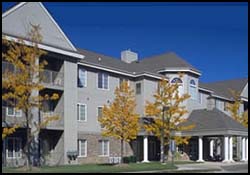 Specializing in providing property management services, professional technical assistance and consulting services designed to meet the needs of all types of investment and non-profit housing. We understand the challenges associated with servicing and managing in the public and assisted housing environments. We use a team-based approach to address the needs of property owners, investors, lenders and housing communities in a variety of areas including but not limited to:
Property Management Services
Technical Assistance and Direct Oversight
REAC Pre-Inspections and Training
Quality Control Maintenance Inspections
Property Management Training
Resident Training
ADMINISTRATION
TAMC will be responsible for overseeing the day-to-day operations. Staff will be assigned to handle the necessary administrative functions of the community.
FINANCE AND BUDGETING
TAMC will provide analysis of reserve funding, maintain cumulative cost histories, prepare variance reports, and provide planning services to protect the viability of your asset. This expertise is significant in our ability to aid in the fiscal recovery of troubled properties. We maintain separate accounts for each community and utilize One-Site software (Real Page).
MARKETING, LEASING AND OCCUPANCY
TAMC believes that well-managed and maintained communities promote high occupancy rates. However, even the best communities may suffer vacancies due to fluctuating economies and other local variables. We recognize the importance of consistent high occupancy rates. After all, the viability of your community depends on it. To that end, staff will utilize marketing strategies that are specific to the individual needs of your community.
MAINTENANCE
TAMC has an efficient high quality program for the maintenance and repair of the apartments we manage. Our program is designed to protect and prolong the useful life of the physical structure(s) of your buildings. It is our intention to maintain and enhance apartment interiors to provide the best condition possible. We utilize the skills and talents of on-site maintenance personnel to the maximum extent. Outside contractors are employed for major repairs. In repair assessments, TAMC always works to establish an internal solution prior to bringing in outside specialists.
CAPITAL IMPROVEMENTS
TAMC will make recommendations to the Owner for capital improvements and assist in identifying available funding sources. We will be responsible for overseeing major capital improvements as agreed under a separate contract, where appropriate.