DO YOU KNOW WHAT YOU CAN MAKE IN MONTHLY RENTAL REVENUE?
Ask About Our FREE No-Obligation Rental Evaluation!
Full Service Property Management with Great Value!
All County Property Management North Metro delivers competent and professional property management services, which help property owners to earn more, to save more and to relax more! With over 25 years of experience providing property owners and their tenants with high quality service, the All County brand and its property management professionals have come to be known as trustworthy and well qualified to grow and safeguard your real estate investments.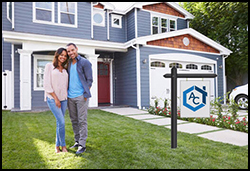 Property Management Areas of Expertise
Annual Management
Tenant Placement
Real Estate Investing Guidance
Rental-Market Evaluation
Regulatory Compliance
Local & Online Advertising
Lease Execution & Lease Enforcement
Maintenance Coordination
Rent Collection & Rent Distribution
Accounting
And More!
With our totally transparent fee structure, property owners can achieve truly passive income earnings with no-upfront fees or hidden charges. Our philosophy is "WHEN YOU MAKE MONEY - WE MAKE MONEY." As a hands-off owner-investor, you do what you do best and let us handle the rest.
What We Do
Strategizing
Create sophisticated rental evaluation (for use in competitive pricing plan)
Develop competitive pricing plan (regularly updated to account for historical data and consumer demand)
Marketing
Help prepare rental for listing
Advertise and market your rental FREE of charge
Tenant Screening & Placement
Perform tenant screenings
Facilitate lease signing
Offer convenient tenant payment options
Executing Operations
Execute rent collection & rent distribution (owners are paid once a month)
Coordinate regular inspections and timely maintenance follow up
Issue detailed monthly reporting
Comply with regulations
Offer secure Online owner-account access and one-on-one communication with our office
Provide maintenance coordination and manage emergency maintenance issues ( an after-hours line is made available to tenants in cases of emergency)