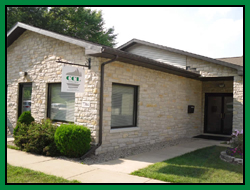 CCL Management is the area leader in single-family home rentals, with new homes becoming available daily. We pride ourselves on being professional and offering outstanding customer service. We offer tenant screenings, leasing services, and/or property management services. Not only do we save you time, legal exposure and money; we give you the peace of mind knowing your real estate is in good hands.
Professional Services Provided:
LEASING SERVICES FOR PROPERTY MANAGERS
There is more to leasing your property than putting a sign in the yard!
CCL Management's professional team is here to get your property leased for you. Our leasing services include:
Marketing of your property.
Confirming and showing the property.
Screening rental prospects for credit, income, housing, and criminal history.
Drafting the lease to your consented terms.
Collecting the first month's rent and security deposit.
Marketing includes photographing and posting/advertising the property on-line, print advertising and targeted marketing of new property listings to professional relocation service partners and current tenant prospects.
CCL Management will verify information and screen rental applicants through review of credit, housing history, and amount and stability of income (please see CCL Management-Rental Applicant Criteria below). CCL Management will notify any applicants that are declined promptly and professionally.
CCL Management will draft and sign a Wisconsin Realtor Association approved rental lease, with owner's prior consent to price and term length. CCL Management's policy is to accept and draft a lease with the first qualified applicant willing to place a deposit equal to one month's rent.
CCL Management will provide an original lease, the accepted rental application, the tenant's security deposit and first month's rent, minus CCL Managements success fee, to the owner at time of move in.
*If CCL Management provides LEASING ONLY services, it is the owner's responsibility to collect ongoing rent, post notices, manage and maintain the property. Doing a tenant check out at the end of the lease term will be the owner's responsibility; including documenting and distributing the security deposit (and allowable deductions-if applicable), and calculation of interest due to tenants the security deposit -per local ordinances.
**CCL Management follows the leasing requirements set forth by the Federal Fair Housing Act.
PROPERTY MANAGEMENT
Property Management services include the following:
Collect rent and send funds to owner within five business days of receipt from tenant.
Enforce the lease, post notices, collect late fees, process eviction if necessary.
Emergency 24 hour maintenance number.
Competent, dependable and efficient handyman services.
Reputable, insured and bonded third party vendors at our availability.
Pay all vendors and create 1099's as applicable.
Act in the capacity of fiduciary agent to preserve the value of the property and minimize owner liability.
Document photographically any damage caused by tenant, check out tenant.
Provide monthly financial statements and year end tax documentation.
CCL Management will collect all rents and deposit into owner account or make direct distribution of funds to owner within five business days of receipt from tenant. In most cases, we are accepting a personal check from your tenant and issuing what is effectively certified funds that you can cash immediately.
CCL Management will enforce the lease, collect late fees against any check not received by the 10th-per ordinance, post five day notice to pay or vacate, and file the initial eviction notice if rent has not been received by mid-month.
Emergency 24 hour maintenance will be performed when required to abate water and burst pipes, and when heat is not available or functioning in winter. Tenants are provided with the property manager's direct cellular and all emergency calls into the office transfer directly to property manager.
CCL Management has a competent and dependable handyman that provides the majority of field work. The handyman is personally insured and bonded and is covered on CCL Management's workman's compensation insurance.
Specific work that requires third party vendors will be performed by reputable, insured and bonded professionals that have a demonstrated history and competence in their field.
CCL Management will pay all vendors against the next months collected rent and create and distribute 1099's as applicable.
CCL Management with mitigate owner liability and make all efforts to preserve the value of the property by photographically documenting any damage to serve as evidence in litigation or a start point for collection.
CCL Management will provide a monthly ledger to the owner of a single unit under management or more complex financial statements including balance sheets, income statements, and trial balances for multi-unit owners that we direct accounts for. CCL Management uses the YARDI software management system for production of all accounts ledgers and financial statements.