MK Asset Management provides full-service residential property management committed to your association's needs. At MK, we work with our clients to provide affordable and effective management services while striving to maximize the homeowner's investment and act as a fiduciary for the Association and its Board. Whether your asset is a residential condominium, or a large full-amenity homeowners association, MK's fusion of traditional values and innovative thinking will always be working for you.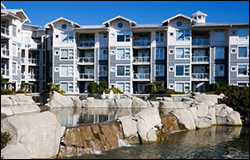 Property Management
Whether your residence is part of a high rise condominium or a suburban single family home development, a poorly managed building and premises can ensure that even the most promising asset will fail to meet the expectations of its owner. MK's staff of management professionals will help your home live up to its full potential.
Maintenance
No aspect of real estate investment is more important than the professional supervision a property receives after its acquisition or development. MK offers assistance with every facet of maintenance from repair and preventative maintenance to custodial services and landscaping.
Financial
Preparing accurate and timely financials are essential to maintaining a successful property. Utilizing our management software, MK can prepare virtually any financial report or statement on demand. Each month a full financial accounting summary including: reserve balances, cash flow, receivables, forecasting, etc., will be provided in a format customized to association specific needs.

MK strives to align itself with the best in the business.
From the managers that represent us to the contractors that maintain your buildings to the tenants that lease those buildings, MK strives to work with those that excel in their respective fields.
MK employs a team approach to all facets of its business from maintenance and repair to financial reporting and tenant management. Utilizing this team approach strengthens relationships and allows the team to focus on client satisfaction. The team concept provides our clients with a single source of accountability--a key to successful properties and the client's bottom line.