Successful property management is based on simple math:
Add value to your assets, subtract unnecessary expenses.
KRS Holdings has used this equation to improve the bottom line for our clients since 1990.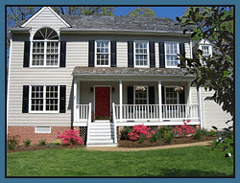 NO PROPERTY LEFT BEHIND
In the world of property management, there's one word that owners never want to hear: Vacancy.
Vacancy can be more expensive than repairs, maintenance, and upgrades combined. That's why so many landlords and management companies have partnered with KRS Holdings to lease their properties. Our expertise in residential leasing and marketing generates cash flow, raises property values, and increases profits for owners.
We work with lenders, property owners, and tenants in a variety of ways - always striving to meet the specific needs and expectations of each while keeping an eye on the big picture. KRS Holdings' flexible structure lets us work as intermediaries between lending institutions and property owners, or work exclusively on behalf of either. Our clients range from owners who simply need assistance managing their assets to lenders who have foreclosed on a property and now need help managing or selling it.
As property managers, we're committed to delivering peerless service in the following areas:
LEASING AND MARKETING
Optimizing your profit margin begins with making sure you're always at full occupancy. Our leasing and marketing agents aim to regulate tenancy by reacting swiftly to market trends and promoting your property with strategic advertising placements.
OPERATIONS
Despite rigorous screening, there are sometimes tenants who fail to comply with the terms of their lease. Our operations team focuses on solving problems with tenants and minimizing risk to the property.
MAINTENANCE
The majority of properties will require some sort of repair work during the year. Our experienced maintenance team is equipped to address the problem in a timely manner while minimizing your out-ofpocket expense.
ACCOUNTING
Running a successful business requires excellent bookkeeping. Our accounting department makes sure all transactions are systematically processed so that when tax time comes, the numbers add up.