Located in the heart of Boston, Meridian Realty Group, LLC. is a full service real estate firm specializing in property management services, real estate sales, and real estate rentals. We look forward to helping you with all your property needs. We have received the Visitors' Choice Award year after year. Thank you.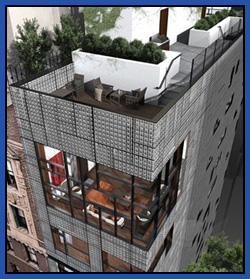 Meridian Realty Group's staff has over 150 years combined experience. Our property management team is guided by innovative ideas, equipped with the experience and the latest technology to run your community more efficiently and more organized.
We are defined by our core values: Trust, Commitment, Responsiveness, Integrity, and Growth. Technology that Simplifies - Ideas that Innovate - Experience that Delivers!
Property Management Services
"We know that a well-maintained property produces the highest returns for owners - and we're commited to provide that to our clients"
Our staff has the ability to:
Identify and solve your maintenance issues quickly and effectively utilizing our network of carefully screened vendorswho know the level of service and quality our clients expect.
As part of our maintenance program, we provide regular site inspections of the property, present our findings to the Board, and assist in securing bids when maintenance work is needed.
Produce detailed financial reporting and budgeting on a monthly basis. Provide long term capital planning and reserve projections.
Provide each of our clients with an association web site fully customized to your community to improve communication and awareness.
With our Online Services and our emergency phone line, residents can report maintenance concerns from anywhere and at anytime.