JJC Realty is a full service real estate company servicing the Virginia Peninsula and Middle Peninsula of Virginia, which includes York County (Yorktown, Dandy, Seaford, Tabb, Lacky), Newport News, Gloucester, Williamsburg, Hampton, Poquoson, James City County, Mathews, Kings and Queens, Charles City and New Kent. Our focus lies specifically in two main areas of real estate services; brokerage and property management.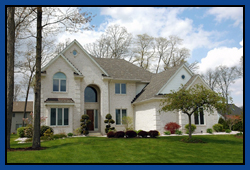 Our management business was founded on the principles of hard work, education, integrity, responsibility, accountability and transparency. In brokerage, JJC Realty has the knowledge, experience and a sophisticated understanding of the Virginia Peninsula and Middle Peninsula markets to assist you in marketing your property to gain the maximum exposure needed to attain the highest potential value.
At JJC Realty, we believe that by working closely with our clients to identify their individual needs and goals we can bring better value to their investments with the confidence and security to rest assured that their best interests are being well served by a team of experienced professionals. At JJC Realty we take an enormous amount of pride in a job well done and our clients' goal attained.