Our business is to provide our property owners with seemless management solutions, maximum value and optimal returns. That's why property owners around the world depend on us to help them achieve their goals of property performance and profitability. We specialize in luxury and executive homes. You don't need to sell.....rent!
We provide full service property management solutions for property owners around the world.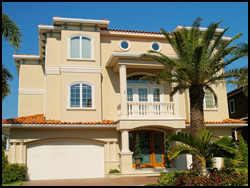 Our business is to deliver property management solutions that enhance investment value and maximize returns while providing unsurpassed customer service to our clients. That's why property owners around the world depend on us to help them achieve their goals of property performance and profitability. Whether your property is an apartment, townhouse, single family home, condominium or vacation rental, RE/MAX Signature's Property Management Division will deliver a property management solution that attracts and retains the best tenants, providing you with maximized returns and peace of mind.
ADVERTISING AND MARKETING
We create an extensive web presence for your property by syndicating your rental listing on the most visited rental websites. In conjunction with our web presence, we also use property signage and our extensive referral base to attract highly qualified tenants. RE/MAX Signature is a local market leader in the real estate industry; our brand awareness increases your property's exposure. As a result, we are able to consistently lease rent ready properties, priced at current market rates, to qualified tenants in approximately thirty days.
TENANT SCREENING
Tenant screening is the single most important step in successful property management. Our comprehensive screening process provides that we only place the best possible tenants in your property. Prospective tenant screening includes running various credit, criminal and background reports and verifying income, employment and prior rental history for all applicants aged 18 years or older. As a management company, we have many procedures to identify and eliminate potential problem tenants through the application process. To date, we have never needed to evict a tenant that we have approved through our tenant screening process.
MANAGEMENT
While most management companies assign your property to an individual property manager, our management model pairs your property with a team of experienced professionals who work together to provide excellence in management and customer service. Having a management team with specific market knowledge is extremely valuable in assessing rent value and local market trends, which will allow your management team to offer suggestions to enhance the appeal of your rent ready property. If your property is not currently in rent ready condition, your management team can help you with the process to ease the transition into management. Our professionals have years of experience and a wide array of procedures to help reduce your exposure to unnecessary liability while helping your tenants to feel they are being well looked after.
MAINTENANCE
RE/MAX Signature utilizes a dedicated Maintenance Division and extensive preferred vendor program to assist in providing maintenance services for your property. Our maintenance staff will conduct a thorough initial property survey to document the condition of your property prior to tenant occupancy and regular inspections during the lease term to ensure your property is well-maintained. We eliminate the hassle of ownership by facilitating necessary minor repairs directly and offer a 24 hour emergency maintenance hotline for after-hours requests. Our Maintenance Division will also consult with you on preventative maintenance items and recommended annual services, as needed.
ACCOUNTING
Our accounting department provides you with monthly financial statements conveniently posted to your owner web portal. The monthly statement includes all financial activity and copies of any bills that were paid on your behalf. You will also receive an annual statement each January for tax purposes. If you ever have questions regarding your statement, you can contact one of our helpful accounting staff members.
Contact us today!