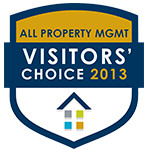 Dont Sell Your Home
The biggest financial mistake a person can make is to sell their home (house, townhome, condo, etc.). We have a very simple philosophy regarding our "friends" (our term for clients, customers, etc.). Our philosophy is to help our friends build long term wealth through real estate. The best long term financial decision is to keep your home and turn it into a real estate investment (rental). Listed below is additional information on why you should have investment property in your portfolio; Don't want to be a landlord - well that is where we come in! Call or email us today to find out more!
Why have rental property?
Tax Deductions: There are so many different tax deductions it is impossible to list them all (plus you should always consult with a tax professional). However, some of the top deductions are interest on your loan, depreciation, property mgt fees, repairs, insurance, and homeowners association dues.
Long Term Savings: Investment property is the only asset class in the world that actually pays you to save money! Your renters are paying off your mortgage! Depending on your circumstance your rental property might provide you with positive monthly cash flow.
Wealth Building Tool: Investing in and holding rental property is one of the best long term investments you can make. Over the long term a rental investment will help you increase your total net worth.
Dont Sell Your Home is a division of Durante & Rich Real Estate. Our main focus is on rental properties (investment properties to our friends), however if you need to buy or sell we are licensed brokers so we can help you with that also! We focus on helping our friends rent and maintain their investments. The following is what we do for our friends (clients).
We handle all aspects of finding a renter for your property. Because we have multiple properties we are able to use our scale and marketing power to rent your investment quickly. We handle all marketing and showings of your rental. We advertise your property in multiple ways (web sites, print advertising, corporate contracts, relocation services, signage, MLS, and many other ways).