Are you concerned about the Risk involved in renting your property? We are!
Contact us and see what we have in place to manage risk. We look forward to hearing from you. Our clients have told us how very important our risk management procedures are to them. We listen.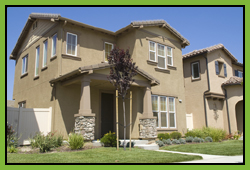 Experience shows, when selecting a property manager, clients want the ability to reach their agent consistently and with confident reliability. Our philosophy is to personally respond and resolve your issues as quickly as possible. Our mutual goal is to build a long and trusting relationship based on this philosophy. Whether you are an owner, prospective tenant, or investor, Gauler Realty has the expertise and commitment to handle your property management needs.
The Property Management Process
Step 1 - Owner and Property Manager Visit the Property
At this time, the Owner and Property Manager tour the property to determine the habitability of the property, the inventory and whatever needs to be repaired and/or prepared for the rental of the property. The owner will complete a Property Questionnaire and an Inventory Checklist Form.
Step 2 - Meeting between Owner and Property Manager
At this meeting, the Owner is provided with a market analysis to determine a potential rental income from their property. The Property Manager will discuss all processes, services and fees. The laws that pertain to Landlord, Tenant and Property Management will be discussed.
Step 3 - The Property Management Agreement Form
We will go over each section of this agreement and all of your questions and concerns will be addressed. All owners of the property must initial each page and sign this agreement. This agreement determines our relationship.
It is important for owners to know that the property manager (an agent for Gauler Realty) represents the owner. The fiduciary relationship is agreed to through the signing of our "Duties Owed" form. For more information, just request your free instant quote and we will get right back to you. We look forward to meeting you.