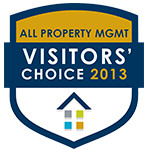 Welcome to Flat Fee Landlord!
We are a flat-fee property management company offering property owners the smartest and most cost effective property management service in Northern Virginia, specializing in Arlington, Fairfax, Prince William, and Loudoun Counties. We provide full service property management for real estate investors, military deployments, company relocations, and single-property homeowners who are having trouble selling. No matter what category you find yourself in, we have the tools that can help take the hassle out of being a landlord.
As most Northern Virginia property management companies charge an outrageous percentage each month (up to 10% of the monthly rent), Flat Fee Landlord only charges a low monthly rate of $99/month-no matter what your property rents for. We feel that your property is YOUR investment and that you should keep more of your money.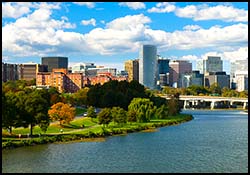 In addition to our low monthly rate, Flat Fee Landlord provides homeowners and tenants with the quickest and most efficient communication platform called "e-Rent". "e-Rent" consists of multiple portals that help to simplify the entire landlord-tenant rental process. The Tenant portal provides existing tenants online access to pay their rent, view their account history, and submit their repair requests. While the Property Owner portal allows home owners the ability to manage their accounts online, review property history/end of year reports, receive direct deposits, and much more.
We are able to provide the best service in the area at the lowest price, and we are able to do so with no hidden junk fees, no binding contracts, and no cancellation charges. We do our best to keep it simple: Great full-service property management serving Northern Virginia for only $99 a month with no strings attached. Don't put yourself through the headaches and hassles of being a landlord, let us do it for you while you sit back, enjoy life, and reap the benefits.
At Flat Fee Landlord, we provide our customers with high-quality Arlington, VA property management services personalized for their unique needs. Our property managers are available to take your emergency requests 24 hours a day, 7 days a week. Our staff members are professional, courteous, efficient, and here to serve you.
Northern Virginia Property Management Services for Owners
Provide an initial consultation and review of our services
Collect all monthly rents and security deposits
Conduct random and routine property inspections during tenant occupancy
Conduct videotaped property inspection at beginning and end of lease
Provide 24-hour online emergency service
Provide customized monthly reports (profit & loss, etc.)
Provide customized year-end reports (profit & loss, 1099 form for Federal Income purposes, etc.)
Provide access to your account online
Provide electronic payment
Option of Home Warranty*
Services Provided to Tenants
Electronic rent payment system
24-hour online request availability for emergency repairs/issues
Web-based maintenance request system that increases response time and efficiency
Payment history reported to credit bureaus (Paying on time will help improve your credit. Not paying on time may potentially harm your credit.)
The major service that makes our company stand out above the rest is our pricing. Flat Fee Landlord charges a flat monthly rate-period. No complicated percentages to calculate. No hidden fees. Just the same service cost for every client, every property type, and every property rental amount. Simple!