First Equity Property Management and Leasing Co. of San Mateo, California is one of the leading property management companies on the peninsula. We specialize in prompt leasing and high quality property management services for rental homes, condominiums, apartment complexes, and associations all over the San Francisco bay area.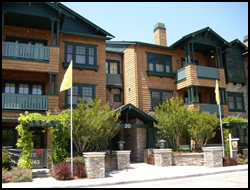 Being a medium sized company allows us to offer an exceptionally tailored level of attention to both our clients and their properties. Therefore, we have been able to successfully bring the highest returns on our client's investments by providing top quality property management and leasing services. First Equity Property Management & Leasing Co. has developed into an exceptionally well rounded company, that is more than competent in rental home, association, and apartment management
Our philosophy is "We will manage each property as if it were our own". We provide superior tenant management, aggressive leasing, lower operating cost, and unbeatable customer service. We have employed this same rewarding philosophy throughout our history, which spans more than 25 years. To this day, this philosophy continues to generate high income and low expense levels for our clients.
Leasing Services:
We have licensed real estate agents and staff to lease your property.
We create and implement aggressive marketing and advertising strategies for your property.
We show your property to perspective and qualified tenants.
We run a credit, and background check at no charge to you.
You set the terms. Pets? Lease Length? We fill your needs.
We draft and execute the lease between you and your new tenant.
We collect all monies in certified funds prior to giving any individual possession of your property.
We give you a clear and easy to read accounting statement of all income and expenses.
You have immediate staff availability as you go through the process.
Most importantly our goal is always to get well, qualified tenants, and try to do it quickly.
Full Property Management:
Monthly rent collection.
Frequent property and tenant interaction, supervision and inspection.
Serve any property notice: 3 Day Notice To Pay Rent or Quit
Upon the unlikely event of an eviction, we are experts. We manage the entire process.
24-hour management of all maintenance and emergency maintenance service provided
(actual maintenance work is a separate cost to the Owner).
Payment of all property bills (mortgages, property taxes, insurance, vendors etc.).
Deposit your money every month directly into your personal account, if requested.
Provide monthly property financial statements.
Financial budgeting and monitoring of monthly expenses.
Outside vendor supervision.
Involvement with any potential buyers, bank refinancing, etc.
To learn more, contact us today. We would be happy to have your business.