Looking For A Professional Property Management Company?
Well, look no further...
ClearStone Property Management is a licensed real estate brokerage and full service property management company based in the San Fernando Valley, Los Angeles California. From start to finish, Our experienced team and professional property managers work hard for homeowners, investors, housing associations, and tenants alike to exceed the expectations of the typical property management company.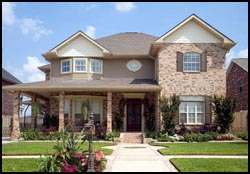 Whether you need property management services for a single home, multiple homes, an apartment complex or a far-reaching institutional portfolio, your goals are the same: to keep your property consistently filled with reliable tenants and to get the best return on your investment.
Contact ClearStone Property Management today for your complimentary property assessment!
WE DO WAY MORE than just routine day-to-day property management....
Why Owners Choose ClearStone Property Management with their properties:
Local Expertise- Expertise on area rental rates, proper licensing and insurance.
Cost Effective Pricing Structure- A straight forward fee structure with NO HIDDEN
FEES!
Rigorous Tenant Screening- Multi-State Criminal and Credit Screening, Eviction
History and Income/Employment Verification.
Aggressive Marketing Campaigns- With maximum property exposure on the most commonly
visited websites on the internet today.
Centralized Accounting- For small and large portfolios.
Online Owner Portal- 24/7 Access to online financial reporting and property activity.
Leading Rent Collection System- Including online rental payment options.
Routine Property Inspections.
24/7 Maintenance & Emergency Repair Services- to limit expenses, turnover and
liability.
Collection Services for Slow Paying Tenants- to get balances owed to Landlords.
Complete Eviction and Possession Services- at affordable costs and minimal to
no effort on your behalf! We handle it all!
Most importantly Impeccable Ethics and Integrity!
Put ClearStone Property Management To Work For You!
ClearStone Property is the local rental market expert, we have over 25 years of experience in saving you both time and money, as we help you avoid costly mistakes, comply with complex legal requirements, and improve cash flow. Our goal is to enable you to do what you love and enjoy while we work hard taking care of the endless day to day tasks that accompany investment property management & home ownership. ClearStone Property Management's expert staffs are always working so you don't have to.