Local Association Property Management
Serving the Tri-State Area with Association Management Services
Elite Management Services offers homeowner and condo association management solutions to residential and commercial associations in the Tri-State Area. We currently with hundreds of communities providing quality service. Elite Management Services is a full-service community association management company with local office locations in Ohio, Indiana, Kentucky and West Virginia. At Elite we understand the challenges of serving as a volunteer within an HOA or condominium association and want to work closely with your board to ensure a long-lasting partnership with your community.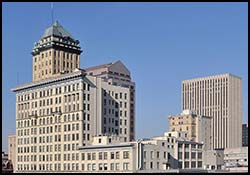 There are many options for associations to consider when selecting a management company. We know our proactive management style based on experience with associations of all types and sizes has allowed us to experience growth while having a high level of client retention. We encourage you to contact us and review our company and service options. We want to learn more about how we can assist you in goal planning and execution of those goals in the future. We believe every association not only deserves Elite Service but should demand it as well. We look forward to speaking with you soon and showing you the Elite Difference.
Community Management
Elite Management Services offers every client our investment of ownership on behalf of their community. Our personal level of investment drives us to provide accurate and efficient reporting. This involves creating a dependable flow of information while catering to the unique needs of each community that trusts us. Our committed team provides responsible HOA property management service to all of our associations, ensuring that each one is managed to the highest level of care and attention.
We currently provide full-service management to the following types of communities:
Master Planned Communities with Sub-Associations
Communities Requiring On-Site Management
Commercial Associations
Single Family Communities
Condominium Communities
Townhome or PUD Communities
Adult Active Communities
Golf & Club Communities
Luxury High-Rise Communities
Mixed-Use Developments
Our Team-Based Approach Makes the Difference
Each community under our management is assigned a Senior Certified Community Manager as a management partner. Meeting minutes, action lists, and management reports are all reviewed by the Senior Manager. This allows the manager to engage another review of decisions, responses, and actions to be made on behalf of the Board of Directors. In event that the community manager is absent, the Senior Manager would be familiar with all current association matters.
Our maintenance coordinators address, monitor, and report work orders issued for property maintenance. Our association profile, which is created for every community, allows us to contact the preferred association vendors for each maintenance issue. A work order report can be provided in the monthly management report for the board to review at every meeting.
Our Community Support Team supports each community manager. They perform daily administrative duties, process architectural applications, and generate all written correspondence to homeowners and vendors. Our community support coordinators issue keys and passes for communities with amenities and vehicle parking programs. This team also tracks and handles all requests from homeowners, including phone calls and emails.