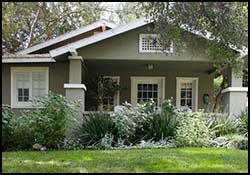 Evergreen Property ServicesEvergreen Property Services is in the business of creating cost effective management and rental solutions for real estate investors, property owners and renters alike. Our goal is to relieve investors and home owners of the burden of self-managing their property, provide them with well-qualified renters and offer them effective, comprehensive, cost efficient solutions for property management. We serve the communities of Sacramento, Rancho Cordova, Citrus Heights, Carmichael, Orangevale, Folsom, El Dorado Hills, Cameron Park, Shingle Springs, Placerville, Diamond Springs, El Dorado and other surrounding areas.
Owner Services
We are a full time property management company providing a local presence for your investment property.
Your property funds are safely deposited and held in a CA DRE approved trust fund account with a local bank.
We are educated in the laws, rights and obligations of landlords so we can protect our clients.
We handle all paperwork associated with rent-up including rental agreements and disclosures.
Assure strict tenant compliance with all lease provisions throughout the agreement term.
We provide a monthly financial statement for your property, copies of your paid invoices and a yearly 1099 form.
We keep you informed regarding the ongoing activities regarding your property.
We will advise you of local rental market rates so your property can be competitively priced.
We advertise and market the property for rent through yard signs, other internet sites, and our own website.
We show vacancies 7 days a week.
We can make all payments concerning your property if you would like us to. (mortgages, HOA, taxes, insurance, etc.)
Our repair contractor is in-house, so he is always available to handle needed repairs or emergencies and visualize any potential problems and report them to you.
We do thorough credit, criminal, eviction, employment and rental history checks before approving a new tenant.
We will do thorough move-in and move-out inspections to document the condition of the property before and after the rental period, including pictures and written documentation, and make appropriate deductions for damages.
We perform a drive-by inspection of your property every other month and do a full internal inspection once a year.
We handle all maintenance requests from the tenant and bill them for any repairs that are their responsibility.
We deliver late notices to tenants as needed.
We use the most current California Association of Realtor's (C.A.R) contracts.