Our primary responsibility is to minimize the vacancy rate; while exceeding the income objective of our property owners and investors. To accomplish this, we will use our experience and resources to protect your investment by selecting the best possible tenant for your property.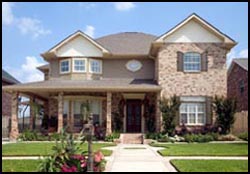 Get Your Time Back
Leave the day-to-day management to us and have more time for the things you want. You can use that extra time to grow your business!
Complete Tenant Management
As your rental property management company, we deal with tenant issues, collect rent, handle maintenance and repairs, and qualify new tenants. You get peace of mind knowing your investment is in good hands.
Why us?
Superior Rental Properties LLC is a full-service rental property management company that offers leasing and property management services for residential properties in South Carolina. We are also a preferred affiliate for one of the largest U.S. Armed Forces housing networks - Automated Housing Referral Network (AHRN), serving our military families at Ft. Jackson and Shaw A.F.B.
We provide service property management services in Columbia, Blythewood, Elgin, Camden, Cayce, Lexington, Lugoff, & West Columbia.
Superior customer service every time - Guaranteed
Contact us today www.Rentinsc.com