FULL TIME, DEPENDABLE PROPERTY MANAGEMENT
LOOKING TO PROTECT YOUR INVESTMENT? WE ARE HERE TO HELP.
Available to service all of your property management needs. We will help to get your property rented, and keep it maintained. If you are looking for a rental home we will be happy to let you see our available homes and find the one just right for you and your family.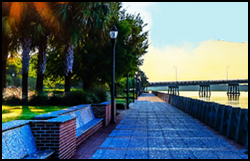 MANAGEMENT INFORMATION
Our services often pay for themselves, by lowering expenses, increasing occupancy, careful screening, resident guarantee; not to mention, the savings in your time and aggravation.
Absentee owners, corporate relocation individuals and investors appreciate the full service Property Management we offer.
The program we have developed is effective for everyone from the single unit owner to large commercial investors. We offer full service accounting, prospect screening and leasing, cost effective property maintenance, complete renter relations and a multitude of other services.
Utilizing our service brings the following:
Comprehensive expertise and knowledge of local laws and market conditions.
Exposure to over 500 real estate professionals.
Advertising on the Internet.
Detailed records and accounting reports.
Professional screening of tenants.
Professional relationship with tenants.
Reduction in tenant turnover and increased occupancy rates through strict screening and constant supervision.
Efficient rent collections.
Full Service Management
Our Full Service Property Management includes all Leasing Services as well as:
Collecting monthly rents.
Handling requests for repairs and maintenance.
Arranging and making payment for required repairs or maintenance work.
Paying to owner or depositing to owner's account amounts received in excess of required disbursements.
Providing owner with fully itemized and computerized monthly reports.
Periodic inspections of the property during lease in order to ensure proper maintenance.
Arranging tenant notices and evictions when necessary.
A final inspection and closing statement, upon tenants vacating the property.
Contact us today!