Floridian Property Management
is a consistent leader among community association property management firms in Northeast Florida. Since 2006, Floridian Property Management has provided professional and effective community management and accounting services. Today we are proud to represent over 8,500 families residing in both single and multi-family communities and maintain the highest standards of community management in the industry. We have a very hands-on approach, and are partners with the Associations and Community Board of Directors we represent. Call us today to see how Floridian can meet the needs of your community, or Request A Proposal.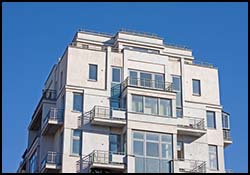 At Floridian Property Management, it is our goal to add value to your community by bringing expertise and experience to community governance, fiscal discipline and physical management to your association. Our professional managers work closely with association board members to fulfill their fiduciary responsibilities and execute the day to day business of the association.
Administrative Services
Assisting board members with developing policies and procedures for their association
Develop and recommend short and long-term management plans
Administer the Declaration, Bylaws, Rules and Regulations
Implement board adopted long-range reserve plans
File all forms, reports and licenses required by law
Notice and attend monthly board meetings
Assist with the meeting agenda preparation and support documentation
Provide a monthly manager's report including financial statements, deed restriction violations, status reports, association correspondence, owner comments and requests for services
Implement board approved directives
Organize and conduct the annual member meeting including agenda preparation, support documentation, meeting notice, member proxies, and all other statutory requirements of the election process
Financial Services
Maintain and reconcile association bank accounts
Transfer of funds to/from reserve and investment accounts to optimize return on investments
Process monthly accounts payable
Process and maintain accounts receivable
Prepare account status letters and resale certificates
Preparation of monthly financial reports including
Balance Sheet
Statement of Revenue and Expenses
Variance analysis both monthly and year to date
Accounts Receivable Aging
Invoice and collect member assessments, special assessments, delinquencies and violation fees
Process incoming checks for deposit and post to association account
Calculate interest and late fees on past due accounts
Process monthly statements with outstanding balances
Administer collection procedures
Assist in determining the need for special assessments and collect such assessments on behalf of the association
Management Services
Vendor contract administration
Schedule and monitor performance of all vendors
Process routine and emergency work orders
Facilitate emergency and authorized access
Present board with a monthly summary of all maintenance performed and future requirements