ABOUT US
Business activities
We develop, execute and uphold the highest of business ethics and intelligence. Our specialists offer high quality services, which are made to adapt to our clients' explicit and unique requirements. Goals are achieved through solid partnership, with steadfast dedication, which enables CID to incorporate the most effective solutions for our clients.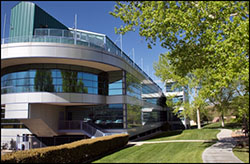 Our client base spans across multiple industries; healthcare, finance, security, homeowner associations, accountants...
CID has an experienced workforce that is intimately familiar with business management, so you can depend on our experience and knowledge.
OUR RECIPE
01. Strategic Management
Our account specialists are experts in cost reduction. Your organization will benefit from our detailed expense and assessment solutions.
02. Operational Support
Our competent, responsible account specialists provide top of the line support.
03. Customized Consultation
Our specialists have proven, field-tested experience and assessment skills. Although our process may be complex, our solutions are packaged in easy to understand language.
04. Functions
We manage essential functions of your organization's operations (finance, project, administration, customer service, human resources, information technology...)
CID specializes business management solutions and for over a decade now has serviced thousands of clients. We are dedicated to designing long-term strategies, with the goal to achieve the most successful solutions possible for our clients.
History
2002: Launches into Business Technology.
2000: CID is founded by a group of experienced MBA professionals, dedicated to a new and innovative approach to Business management.
Due to high demand and requests, company expands into Nonprofit organization management (Homeowner Associations, Charities, Advocacy groups, Trade associations)