Customizable Property Management Services to Fit Your Needs!
Willamette Valley Rentals, LLC is a locally-owned property management firm that specializes in providing investors with the property management services that they need in order to earn an income on their properties. At our firm, we recognize that many people who own investment properties are striving to make a living from their investment returns, which is why we customize and tailor our services in order to meet the needs of our individual clients. We provide property management services to property owners throughout the entire Willamette Valley.
As a staple in our community, we believe that it is important to promote local growth and economic development in Oregon.
We recognize that most of our property owners want more than just reliable tenants in their properties — they want to enjoy successful returns on their investments. Our customized services provide our clients with the best chance at success, while also minimizing the stress and work associated with managing their own properties.
Our services include:
Effective Marketing Strategies — We perform a market analysis in order to assist owners with pricing their property. We also take professional photos in order to market available properties to the most qualified tenants.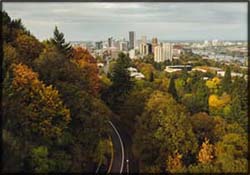 Expert Tenant Screening Services — We personally show our properties to potential tenants, and we also perform background checks in order to verify that all tenants are qualified.
Maintenance Programs — We provide both routine and emergency maintenance services for all of our properties.
Move-in and Move-out Assistance — We assist tenants as they move into and out of their respective properties. We take photographs at the time of departure and handle all security deposit transactions.
Renovations — We recommend renovations to our clients that can help increase the value and overall return on investment for their properties.
Online Portal for Property Owners — Property owners can access their monthly statements via a convenient and secure online portal.
Our goal is to provide you with the best service and manage your properties efficiently and effectively, Contact us to learn how.