PROPERTY MANAGER IN BOISE, ID
If you're a property owner, you likely understand the amount of effort it takes to fulfill all of your responsibilities. You can free up your time and make things less stressful by calling on the team at Brim Real Estate Management. Our property manager will pay close attention to detail on your behalf. We'll aim to give you peace of mind as well as a healthy return on your investment. We serve the Greater Boise area.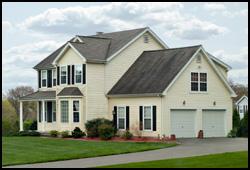 Our business is locally owned and operated. We value each of our clients and feel that establishing meaningful relationships can go a long way in our industry. We can address issues related to:
Residential property management
Commercial property management
Land management
Property repair
Contact Brim Real Estate Management if you'd like to speak with our property manager. We'll be ready to share our insights with you, and we can develop a plan designed specifically for your needs. Our office is located in Boise, ID, and we're available every day. We accept a variety of traditional payment forms, including cash, check, and credit cards. We can also set up an automatic billing plan for you.
SERVICES
AIRBNB, VRBO AND EXECUTIVE RENTALS
Do you have a furnished room or home that you'd like to rent out? BRIM specializes in furnished rentals like Airbnb and VRBO. We are rated as a Super Host and can manage the entire process for you.
APARTMENT PROPERTY MANAGEMENT
Do you own a multi-tenant residence in Boise, ID that requires ongoing care and supervision? Handling the day-to-day operations of an apartment building or complex is no easy task. Rather than struggle to keep up, enlist the help of Brim Real Estate Management, Inc. As an established apartment property management company, we have the knowledge and skills to provide your property with the care and attention it needs.
HOME OWNER ASSOCIATIONS (HOAS) MANAGEMENT
Do you own a condo or house that requires ongoing care? Are you unable to provide the necessary maintenance to your vacation home or rental property because of time limitations or geographic constraints? At Brim Real Estate Management, Inc, we have the solution. We supply Boise, ID with comprehensive residential property management services, and we welcome the opportunity to add you to our list of clients.
COMMERCIAL PROPERTY MAINTENANCE
Your commercial property is one of your most valuable assets. Protect your investment by partnering with the right property maintenance company. At Brim Real Estate Management, Inc, we understand the challenges that come with owning a piece of commercial property in Boise, ID. And we can help.