Welcome to Paramount Properties Management Group
Let Us Manage Your Rental Property.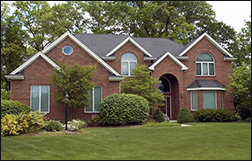 Our Full Service Management Company offers a full range of property management services tailored to you as an investor, homeowner, or landlord. We have an extensive portfolio of single family homes, townhouses, condos, and apartments in the area.
With extensive knowledge of the local real estate market, we are dedicated to helping clients successfully purchase, manage, rent and even sell their properties.
We will be with you every step of the way for all of your management needs. Being a "Full Service Property Management Company" we take full control of the property, allowing you stress free ownership while maximizing the long term return to the property owner. We coordinate maintenance and repairs for you so you don't have too or worry about finding quality vendors. We take care of everything for you!
Our Services Include:
Marketing and leasing
Optimized web site with all vacant properties featured
Hottest lead generation sites are automatically used (20+ sites including MLS)
On-site signage
Personal Showings and Solid Follow up
24 hour application approvals
Tenant retention program designed to reduce turnover and expenses
Tenant portals providing tenants access to us 24/7
Ensuring You Receive A Quality Tenant
One of the most important things we do is place the proper tenant into your property. We do this by conducting thorough background checks. This might include but is not limited to the following:
A thorough search for any evictions or money owed to a previous landlord. We also call previous landlords
Felony and Sexual Predator search
Good credit history, although we can make allowances, especially for medical bills and divorce.
Employment verification
Cross reference addresses from application against reports
Collecting Rents and Getting Your Money
We make it very convenient for your tenants to pay us the rent. We have on-line capabilities of paying, we accept most major credit cards. We are open 6 days a week and take appointments on Sunday.
Property Maintenance - Available 7 days a week 24 hours a day
We move very quickly at Paramount Properties to deal with maintenance requests. Your days of answering a frantic call from a tenant with a broken AC are over. Our maintenance vendors are extremely capable and fairly priced.
As you know, maintenance request or emergencies are a huge headache for your normal landlord. By using Paramount Properties Management Group, you unload those late night calls to us and we take care of it. We also ask all of our vendors to submit a visual inspection of the rental.
Get a FREE Property Management Quote today! We look forward to a long and prosperous partnership.