JS Dean & Associates Property Management, LLC is a full-service property management firm formed as a Limited Liability Company in 2004 to provide professional property management services for all types of multi-family housing and commercial retail real estate developments.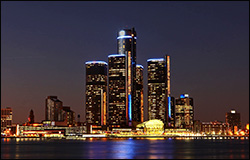 The experience of JSDA includes the management experience of a diverse portfolio of Condominium, Apartment complexes, and Commercial real estate.
Our Mission Statement at JS Dean & Associates Property Management is to provide superior property management for our clients and to afford outstanding experiences for our residents. To manage and maintain high quality standards, and generate the maximum income and profitability for our client's investment, while enhancing the value of each property. To be an industry leader with integrity, hands on management and customer service by seeking continual improvement in all phases of management and to create a work atmosphere where personal and professional goals can be achieved.
The achievement of our mission is on a consistent basis and is not taken lightly at JS Dean & Associates Property Management. We believe that in order to attain such high expectations there are three fundamental principles that must be present at the core of the organization:
1. Acting with integrity, honor, high values and strong principles to maintain our reputation as a moral and fair management company.
2. Desire to consistently build and improve our techniques and knowledge - to seek to perfect our craft.
3. Building strong, long-lasting relationships with our clients, customers and vendors that are authentic, reliable, accountable and professional.