All our property management clients have these things in common: they want their investments safe, worry-free, and profitable.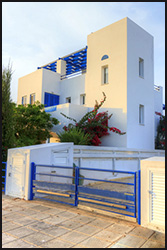 We take caring for your property very seriously. Our extensive screening process makes sure that your tenants have the highest qualifications.
Our system is set up so that owners can manage as much or as little of the finances of their property as they want. You can direct all the incomes and expenses yourself; or you can never have to see another HOA, utility, or mortgage statement, and just get a deposit into your bank account every month.
Finally, we help owners get the most bang for their buck. We do periodic market assessments to ensure you get the most out of your rental income.
If you would like a professional assessment of the rent value of your home, please contact us and one of our property managers will get back to you within one business day.
We value your business and would love to take care of all of your property management needs!