Nexus Property Management™ is the highest rated property manager in Rhode Island and SE Mass! We are a locally owned and operated property management and realty investment company. We provide full service professional property management and property solutions for real estate owners that include Rent Collections, Maintenance, Tenant Communications, Online Payments, Marketing and 24 hour service. Nexus Property Management™ also offers investment advice, property analysis, and profit forecasts for those looking to invest in real estate or owners looking to add to their portfolio. Our mission is to provide a good value and a great place to live for our tenants, while creating exceptionally performing assets and equity for our clients all across RI. This is how we are "Connecting you to better living."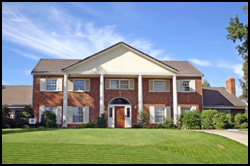 About Us
After close to a decade of real estate management and investing, we have decided to offer our expertise and services to other property owners in Rhode Island. Nexus Property Management™ bring years of experience, with practices and procedures created and perfected over time. This efficiency allows us to provide a better experience for tenants and owners than many companies who don't invest themselves. Most real estate companies are primarily brokerages and focus on sales, with property management often being a small side business for them if they even offer it. Because we are property owners ourselves we bring an eye for detail and a foresight to handle potential problems and issues, many times before they arise. Property management is our business. This is why you will get great management and peace of mind from contracting our services. We are a small company that will give your properties the attention they deserve and "connecting you to better living".
Property Management Services offered in Rhode Island
Advertising and Marketing Vacancies
Pre-occupancy inspection and documentation of condition of premises
Video Tour + Photographing properties
Creating ads to be syndicated on a Nexus Website + YouTube Channel, Trulia, Craigslist, etc.
Handling all responses to ads for property
Use a pre-showing screening questionnaire to insure qualified tenants
Showing units to potential tenants
Processing applications and tenant screening, credit and background check
Providing guarantees and eviction protection on ALL tenants placed
Leasing
Create lease specific to each property
Provide access to all leases for owners and tenants through the online portal
Automatically generate lease renewals and alerts for current tenants
Collections
Collect all rents
Offer online payments for tenants and e-transfers for owners
Send out daily alerts of late balances
Maintenance
24/7 Emergency response line (our phone rings at 3am not yours!)
Semiannual property inspections and condition report
Facilitation and coordination with vendors for all maintenance issues
Rent Ready Division offering turnover services for your vacant units!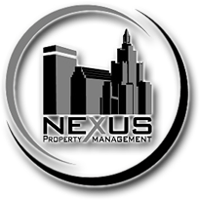 Efficiency Through Technology
Owner login portal- real time reports of your properties, access to documents, view payment history and be able to communicate with the management team.
Tenant login portal- Allows tenants to submit maintenance requests, receive notices and documents. Pay rent and see account history
Comprehensive monthly financial and historical reporting
Evictions
Distribute late notices
Creation of 5 day demand letter
Court paperwork and appearances
Access to our network attorneys
We understand the stress and expenses an eviction can create this is why we offer free tenant placement after any eviction, to help get your property back on track.

Contact us today!