MC Property Management Corporation
Our experience in the property management field has allowed us to tailor our services to satisfy the common concerns of the Board, as well as your Association's needs. Most management companies perform similar functions, but what sets MC Property Management Corporation apart from the rest, is the quality of service you will receive. Listed below are just some of the services we provide: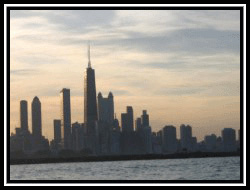 Customer Service/Answering Service - Calls are answered by the office staff during regular business hours (9:00 AM - 5:00 PM Monday to Friday). Voice mail handles calls when all lines are busy. In an emergency, a live operator is available 24 hours a day, 7 days a week, to assist our clients by paging the appropriate personnel (property manager).
Site Inspections - Performed on a regular basis to ensure that the grounds are being maintained, and to document those areas requiring attention.
Board Meetings - All board meetings are attended by the property manager.
Billing Statements - Mailed on a monthly, quarterly, or yearly basis to homeowners at no charge to the association.
Accounts Payable - Payment to vendors is processed on a bi-weekly basis. All invoices are reviewed by management and verified. We required proper insurance and waiver for all vendor payments to protect the association.
Assessments - Processed daily through a lockbox. Offer homeowners four payment options: via check, ACH direct debit, e-payment, and credit card online. All at no cost to the association.
Financial Statements - Produced monthly, including , but not limited to, a balance sheet, budget comparison, check register, expense distribution, and delinquency report. Additionally, we provide bank reconciliations, at the board's request.
Management Report Package - Prepared and delivered to each board member at least 3 days prior to the association's meeting.
Budget Preparation - Performed on annual basis by end of August for board's review.
Contract Negotiations - Handled for all maintenance and service projects , including any renewal contracts.
Additional services /benefits provided by MC Property Management Corporation:
All contractors are financially independent of MC Property Management Corporation.
Members of industry organizations, including CAI and ACTHA. Property managers are trained and licensed, including CMCA (Certified Manager of Community Associations) and AMS (Association Management Specialist)designations.
We work with you to safely invest your reserve money in high-interest certificates of deposit, while ensuring funds are federally insured (FDIC).
We will provide direction to the Board of Directors for adequate insurance coverage and scheduling of routine maintenance and any other matters pertaining to the welfare and upkeep of the association.
Our staff is versed in the interpretation of Declarations, By-laws , Rules and Regulations, and the Illinois Condominium Property Act.
We offer customized websites for your association, which allow homeowners to submit work orders, violations, and insurance forms electronically. Additionally, homeowners can download the association's Rules and Regulations, and Declaration and By-Laws.
We are currently managing properties from 8 to 1100 units , including condominiums, townhomes, and homeowner associations in both the suburbs and the city. This broad experience of associations gives us the capability to meet the needs of your association, regardless of the size and nature.
We are confident that once you select MC Property Management Corporation to manage your association, our services will more than satisfy your needs and expectations. Please afford us the opportunity to succeed for you!