Search Results for 'dogs'
By Henry Hall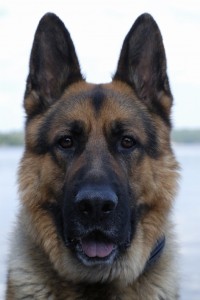 If you're trying to keep your rental occupied, it's pretty difficult to exclude renting to tenants with pets. Some industry studies show that landlords who exclude pets suffer vacancy rates as much as 4% higher than those who don't.
But having a pet-friendly rental can pose liability problems.
If one of your tenants has a dog that bites another tenant, you might end up with a law suit on your hands and possibly covering the damages for any injury to victims. In fact, dog bite incidents are so frequent they've almost become a legal specialty. While a dog's owner is initially liable for the actions of his pet, the landlord and property manager may be on the hook if:
it is reasonable to assume that the property owner or property manager should have known that a tenant's pet was vicious and did nothing about it, or
the property owner or property manager should have foreseen a problem and didn't take care of it, such as by failing to maintain a fence that enclosed an animal.
Another factor comes into play as well: Who has deeper pockets? If a tenant who owns a vicious dog is of modest means and doesn't carry sufficient renters insurance, lawyers will come after the property owner and property management company. At best, the owner and property manager will go to court and possibly be exonerated. At worst, they'll be hit with a judgment. In either case, time and money will be spent on mounting a defense.
Related: Five Landlord Liabilities That Might Surprise You
Make sure you have adequate liability insurance if you rent to tenants with pets. And speak with a lawyer to get advice on how to protect yourself and your tenants.
By Tracey March
Having a pet friendly policy for your rental property could provide you with a bigger pool of renters and more money. A 2003 study found that owners of pet-friendly rental housing average higher rents, longer lengths of tenancy (48 months compared to 18), shorter vacancy rates and lower advertising rates.
Clearly having a pet friendly policy has its benefits. But what about the downside? Most property owners are concerned about damage, noise, complaints and insurance, in that order. If you decide to allow pets, you'll need to decide which pets to allow and you'll need to add a pet policy to your lease agreement.
Which pets should you allow?
There are two schools of thought on pet policies. The first is to exclude certain animals or breeds. The second is to make each decision case-by-case.
The Blacklist Approach
Size and weight limits on dogs are a common example of how landlords "blacklist" certain animals or breeds. Other rental property owners list animals that they will not allow. For example, specific breeds of dogs considered aggressive will be excluded, and often include:
Alaskan Malamute
Boxer
Chow Chow
Doberman Pinscher
German Shepherd
Great Dane
Pit Bull
Siberian Husky
Rottweiler
Papillon
Old English Sheepdog
Jack Russell Terriers
Not surprisingly, blacklisting of dogs based on their aggressive reputation or their size has been criticized.? Many people believe that the quality of training and care provided by the owner is more relevant.
Other animals that are often excluded are the more exotic and unusual animals:
Poison Dart Frog
Boa Constrictor
Python
Alligator
Caiman
These animals are considered dangerous, and could pose a significant threat to property and to people if they were to escape.Other pets, such as certain rodents and insects, could cause an infestation if they were to break free of their enclosures. Some pets, such as birds, could cause noise problems.
Excluding certain pets offers a bright line rule and seems like a simple and easy policy to enforce. However, your list could get rather lengthy, and you could inadvertently eliminate some great tenants.
The Case-by-Case Approach
Some rental owners have decided to make decisions about pets on an individual basis. Many landlords use a checklist, such as the American Humane Society's checklist for rental managers, to identify responsible pet owners. They will also require meeting a potential renter's dog to make sure they are not aggressive and to observe any behavioral problems.
The Combined Approach
If you feel that certain animals should never be kept as pets, and that others are acceptable if their owners are responsible, then combining the two approaches may be best. For example, specifically exclude all exotic, undomesticated and non-traditional pets; allow cats, fish and small reptiles; and consider dogs on a case-by-case basis.
Developing a Pet Policy
Once you decide to allow pets you'll need an enforceable pet policy in all of your lease agreements, even for tenants who don't own pets (that way if they do get a pet, they will have agreed to the policy in advance). If a tenant's pet becomes a problem, the pet policy should help you.
Before you develop the policy, check your insurance paperwork. Make sure your insurance company is aware your rental is pet friendly. You may need to pay a little extra for your coverage (on average, $150 per year). The insurance company (and local ordinances) may place limits on which pets tenants can own.
Remember that service animals, such as seeing-eye dogs, cannot be bound by any restrictions. Doing so would be a violation of the Americans with Disabilities Act.
A pet policy should include:
Identification: Specify allowed pets any limits on the number of pets. Clearly state that you will allow only tenants' pets.
Approval: Require your approval for any pets the tenant keeps in his or her rental unit. Condition your continuing approval on the tenant's compliance with the pet policy.
Violations: Make it clear that pet policy violations give you the option to ask the tenant remove the pet from the property or to terminate the lease. Also, state that you may terminate the lease if the animal becomes hazardous or a nuisance (in your sole discretion).
Compliance with local ordinances: Require that dogs, cats and other pets be properly licensed, as required by local ordinance. Require that vaccinations are kept up to date. Ask for supporting documentation.
Responsibility: Require owners to clean up after their pets, whether it's inside their rental unit, or outside in the common area, and whether it's feces, urine, infestations, cat litter or any other mess. Consider supplying bags and garbage cans. Require animals to be on a leash when in the common area, that they never be tethered or chained up outside and that the pet be spayed or neutered.
Insurance: If your state allows it, require your tenants with pets to carry renters insurance that covers damage caused by pets. Some insurance companies exclude dog bites, so check up.
Pet Fee: Some landlords charge a monthly pet fee of about $25. Think about charging a higher monthly fee for pets that were not disclosed at move-in—that way renters have a financial incentive to be honest about their pets.
Damage and Refundable Deposit: Make sure pet owners are responsible for any damage caused by their pets. The damage deposit should take into account any possible pet damage, as well as other damage. The 2003 study found that the worst pet-related damage averaged $430.
Changes: Allow for changes to the pet policy at any time (or with 30 days notice).
Having a pet-friendly rental property can increase your pool of potential tenants and your revenue, and reduce your vacancy and tenant turnover rates. If you decide to allow pets, having a clear pet policy in the lease clarifies tenant responsibilities and protects you if the tenant fails to comply or if the animal becomes a problem.

By Tracey March
Most landlords are aware they could be liable for injuries and damages resulting from unsafe conditions on their property. Typical examples include a tenant slipping on a patch of ice or falling down broken steps after the landlord has been notified of the dangerous condition and failed to resolve it.
But there are other potential liabilities that aren't the typical "slip and fall" situation. Five surprising landlord liabilities are briefly described here:
1. Dogs
Landlords are generally not liable if a tenant's dog bites someone unless they knew the dog is dangerous (i.e.: they know the dog has bitten someone before) and could have had the animal removed.
Suggestions: The simplest action would be to prohibit dogs in the lease. If you want to be dog-friendly, consider adding the following terms to the lease:
Only allow specific dog(s) you have met and approved.
Require the dog to be leashed when not in the rental unit.
Allow for changes to the pet clause at any time (or with 30 days notice).
If these terms are violated, or if the dog becomes a hazard (in your sole reasonable discretion), require its removal or termination of the lease.
Require renters insurance with liability coverage.
2. Criminal Activity
Landlords have some responsibility to protect their tenants from criminal activity on their property. Tenants have sued landlords for failing to take reasonable steps to protect them from crime, especially when the landlords were aware that a similar crime already occurred in that location.
Suggestions: Take reasonable and necessary steps to make sure your property is safe.
Comply with laws designed to protect tenants, such as providing good lighting and window and door locks.
Regularly inspect security systems.
Take action immediately if you are notified of a dangerous situation.? If a security light is broken, fix it. If there is suspicious activity, notify the police and warn your tenants (consider a mass text or email).
Consider hiring security personnel or installing surveillance equipment.
Landlords also have a responsibility to protect the neighborhood from the criminal activities of their tenants. Landlords can be sued for public nuisance, and law enforcement and government authorities can impose fines or seek criminal penalties against a landlord who allows drug dealing on his or her property.
Suggestions: Find tenants who are not likely to commit crimes; act promptly when there is a problem.
Screen potential tenants very carefully.? Do not rent to people who have been convicted of violent or dangerous crimes (but be careful about violating privacy and anti-discrimination laws). Require references and follow up on them.
Prohibit drug dealing and other illegal acts in the lease. Quickly evict tenants who violate that provision.
As soon as you learn of any illegal activity contact local law enforcement for advice.
3. Windows and Screens
Every year thousands of children are killed or injured falling out of windows. Many of those windows have screens, which do not always provide an adequate barrier. Landlords and property management companies have been held liable in some of those cases.
Suggestions: While the outcomes vary by state and the facts of each case, there are lessons to be learned from each situation.
Remind tenants before move-in that children should be kept away from open windows, especially if those windows are low. An Oregon court held in 2009 that the landlord was liable when a 2-year-old fell out of an unusually low second story screened window. The family argued the landlord should have installed a child-safe screen or baby gate.
Once a landlord says she or he will install a screen, he or she is obligated to do so. If installed screens become damaged, repair them as soon as possible.
4. Secondhand Smoke
Landlords may have an obligation to prevent tenants and their guests from being harmed by secondhand smoke in common areas and in their units, on the grounds that it is a breach of the implied warranty of habitability and a nuisance or trespass. Disabled tenants with breathing disorders could use the Americans with Disabilities Act and the Fair Housing Act to sue landlords for not making reasonable accommodations for them.
Suggestions: the simplest action would be to make your entire property smoke-free, and to state that in your lease agreement. If you don?t want to completely prohibit smoking, consider the following:
Designate specific smoking areas, located where smoke will not drift into individual units or common areas.
Before allowing smoking in individual units, consider whether smoke can travel to other units through a duct system, or drift from a balcony to adjoining balconies.
5. Bedbugs
Depending on the state, landlords may be automatically liable for exterminating bedbugs and for any damages. ?A landlord failing to deal promptly with a bed bug infestation could be sued for breach of the warranty of habitability.
Suggestions: If you live in an area where bed bugs are a known possibility, be pro-active and document your actions:
At move-out have rental units inspected and certified bed bug free by a licensed pest control company; have the next tenant acknowledge the certification.
Require reporting of bed bugs and to cooperate in them (including burning furniture, if the pest control company recommends it.) Require synthetic covers on mattresses and bed springs.
If there could be a problem, promptly contact a licensed pest control company.
An Ounce of Prevention is Worth a Pound of Cure!!
These liability issues might be news to you. If any concern you, now would be the time to take some preventive action and do some follow up work or consult your attorney.
As always, this information should not be considered legal advice.
Keep in mind that state and local jurisdictions have different laws and rules.? Always check the rules and regulations in your area and consult an attorney before changing your lease agreements or taking any action.