Search Results for 'roommates'
All Property Management understands our property managers are busy. Between screening for the ideal tenant, working with property owners and overseeing the day-to-day tasks on-site, property managers barely have a minute to themselves. Although property managers are aware of the numerous property management products available, it is difficult to find the time to learn about the differences between these products. To help out with this, All Property Management created a resource page within our blog.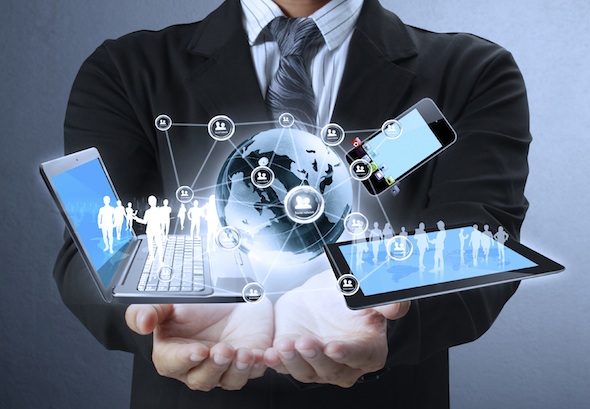 All Property Management researched the top products available. We also spoke with representatives for these products to provide a platform for them to explain their product and who would benefit best from the product. Products include property management software, inspection software, tenant screening tools and tenant payment solutions. We provide information on all the different property management resources to help property managers find products and tools to make their workday more easy, efficient, and smooth. By using the resource page, property managers can quickly decipher which products would be the most beneficial for their company.
All Property Management's goal is to make our property managers find tools that truly benefit their company. We hope this resource page becomes a valuable tool for property managers to find ideal products to help manage their day-to-day affairs, and maybe even make the feeling of being stressed a distant memory.
Check out the links below for more information about different property management resources!
Table Of Contents
1. Inspect. Click Send. Go Home…. Tap Inspect simplifies property inspection reports.

2. No More Roommate Drama: RentPost's platform connects tenants, property managers, and vendors

3. Now You Can Keep Your Head In The Clouds

4. Roommates Rejoice: PayByGroup Makes Splitting Costs Easier

5. Go With The Flow: Flowfinity Streamlines Day-To-Day Tasks

7. Focus On People Not Paperwork

8. Cash Only
10. Detail Oriented? No Problem.
11. Track Changes. Save Time. All With Turnover Manager.
12. Show Properties While Still Being In Your Office?
13. Post, Track And Manage Properties From Your Phone
For tenants who pay rent in cash, PayNearMe offers a simple solution to make it convenient to submit payments on time. PayNearMe has almost 10,000 locations at both 7-Eleven and ACE Cash Express. Tenants can submit their rent at one of these locations and the money is deposited into the property management's bank account. We spoke with Christopher Volgenau, VP of Business Development, to learn more about PayNearMe.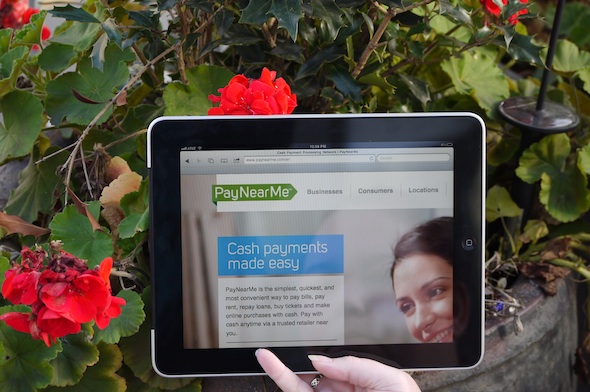 APM: For property managers who do not have a lot of time to differentiate between products, why does your product stand out from the competition?
CV: There isn't really another product like PayNearMe. PayNearMe is the first and only company that allows tenants to make rent payments with cash. We have almost ten thousand ACE Cash Express and 7-Eleven stores nationwide. Once the payment is received, the property manager is instantly notified. We created PayNearMe because the existing options for handling cash and cash-alternatives are not simple, secure or convenient. Accepting cash and money orders at the leasing office is a security risk. Drop boxes are unreliable. Manually counting cash and reconciling money orders is time-consuming, error-prone, and inefficient. PayNearMe eliminates all the headaches of accepting cash and money orders and lets tenants make their rent payments 24/7 at trusted retail locations. We post payments in real-time and automatically deposit the funds into the property manager's bank account.
APM: Describe a memorable moment with a customer and what they said about your product?
CV: One of our broker/property managers moved their offices from downtown Charlotte to the suburb. The location is tough for tenants to deliver payments to their new office. After joining PayNearMe, more than 50% of their new tenants made their rent deposits through PayNearMe within two months. Fast forward 12 months, we now handle almost 50% of payments made outside of their online portal. We love hearing from our customers how PayNearMe "made an instant impact" on their business. Their property managers and tenants really appreciate the improved convenience and dependability that PayNearMe provides.
APM: Pick a specific feature of the product and tell me in detail why this feature stands out to you and your own experience with it.
CV: One of our favorite features is the instant payment notification. When a tenant makes a PayNearMe payment, the property manager is notified immediately. We let the property manager know the following: name of the tenant, amount paid, payment location and the time stamp. PayNearMe payments are 100% guaranteed good funds, all of the property management companies that work with us, credit tenant's accounts immediately. It is this advanced, real-time notification capability that makes PayNearMe so invaluable to property managers. Property managers do not need to chase checks that bounced or incomplete rent payments. By popular request, we also just added a new feature: payment-splitting between roommates.
APM: If we talked to your top three customers, how would they describe your product?
CV: All of our property management customers say the same thing: PayNearMe makes their lives so much easier! It saves them time and eliminates the headaches of accepting cash, money orders, and even checks. Their tenants love PayNearMe too. We make it easy and convenient for them to make a payment anytime. Tenants can make a payment in their own neighborhood, near their work, or wherever else is convenient. Additionally, tenants trust 7-Eleven's reputation and feel comfortable submitting their payments with 7-Eleven. Tenants also receive a receipt that confirms the time and payment amount. This provides a sense of security and peace of mind.
APM: Is there anything else you would like your customers to know?
CV: It is crucial to make it as easy as possible for tenants to pay their rent. Giving them the option to pay anytime at a convenient payment location dramatically reduces the amount of stress property managers endure during rent week.
To Sum It Up!
PayNearMe is an ideal solution for tenants who submit their payments with cash. PayNearMe has several locations in both 7-Eleven and ACE Cash Express. Property Managers receive rent immediately, and tenants receive a time stamped receipt to verify proof of their deposit.
Like this article? Check out other similar articles with information on technology resources on our Property Management Tech Tools Reviews Page!
Remember the time your roommate did not pay you back for utilities on time? Or the other time your landlord called you for past due rent, but you knew you paid your portion already? Splitting costs between roommates can be difficult, especially for the roommate whose name is on all the bills. PayByGroup is an efficient way to collect money for rent, utilities, and other group payments. Property managers can recommend PayByGroup to help diffuse difficult roommate situations. APM spoke with Kevin Shepherd to get more insight about PayByGroup.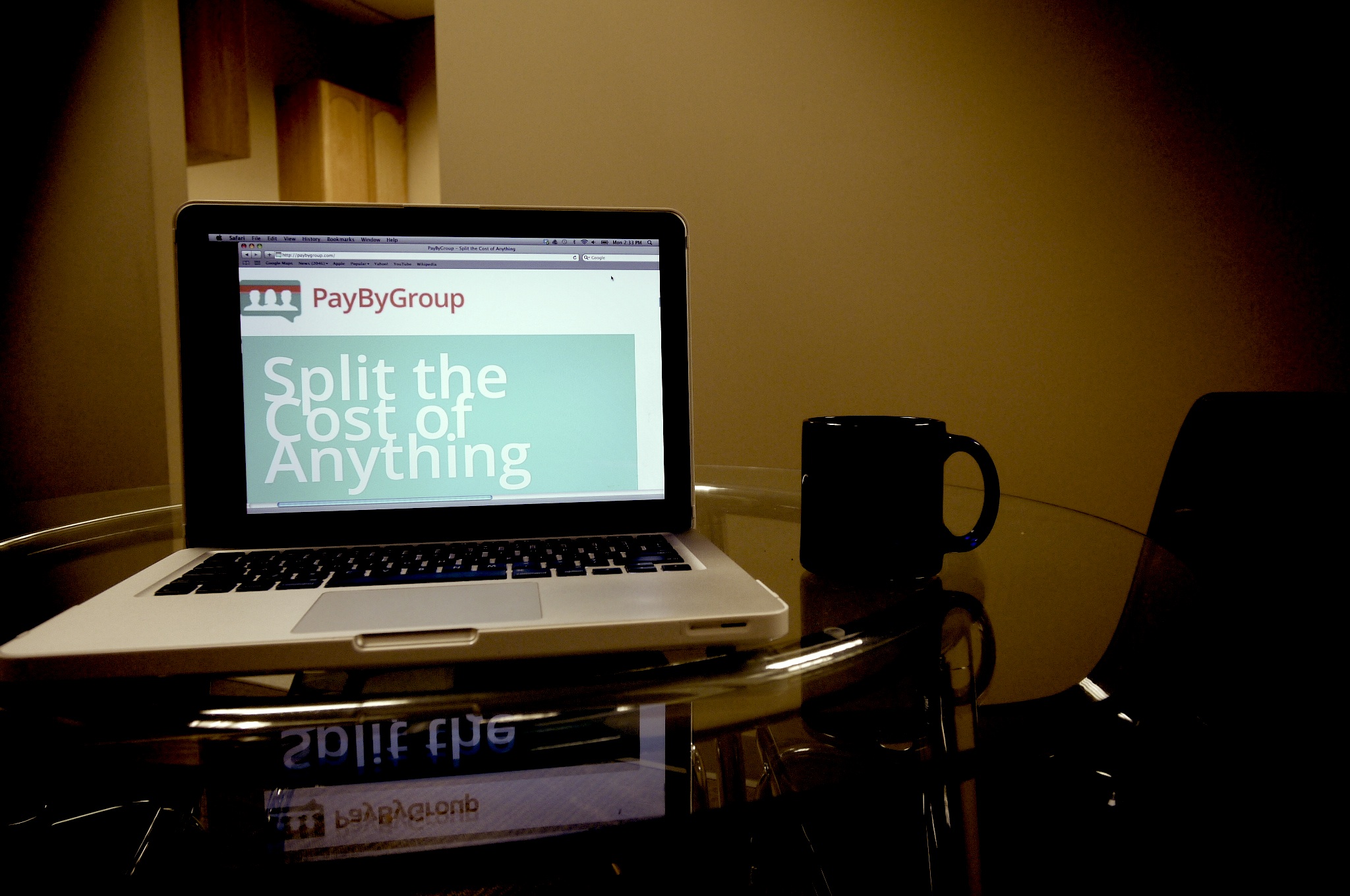 APM: I actually browsed the website, and I sent the link to a friend because she sets up big group events. I told her, "I think I found something perfect for you." Can you please provide more details about PayByGroup?
Kevin: Sure thing. We've two products. We have a merchant facing product and consumer facing product. For the vacation rental industry, we focus more on the merchant facing product, and try to exist almost like a PayPal button for groups on our merchant's checkout page. The consumer product side helps someone like your friend, an organizer who gets groups together on the fly that ends up paying. Once the money is collected, it pays directly to that organizer's bank account. On the merchant side, the merchant offers PayByGroup through checkout flow. Once the group collects the total amount due, PayByGroup enables them to pay directly to the merchant.
APM: Could property managers use this to make it easier for tenants to pay on-line?
Kevin: We actually see this in both the real estate and vacation rental sector. With real estate, we see tenants using it to collect rent from one another. The most common scenario we see generally involves college students or young adults. I myself live with two other guys, and we use PaybyGroup every month just so I don't have to put it all in my account; they pay to me. Basically, my roommate can join PaybyGroup, which in turn will deposit to their money into my bank account, and then I can write the check.
Property managers can offer it, and tenants can pay rent independently. Pay rent in one lump sum, but from different people, which is helpful.
APM: I could see how property managers can benefit from this.
Kevin: The technology makes PayByGroup useful. PayByGroup sends reminders in a timely manner and takes the awkward pressure off the group organizer. The group organizer will not shoulder the burden to round the group up, hassle people for money, fund it themselves, or worry about being paid back.
That's what we're good at, we get groups to come together and make it happen. Typically one roommate says, "OK, I'm the one in charge of rent. I will ask John and Fred every month for the rent check." Now this individual can invite them to PayByGroup. It will handle reminders for, and notify the user when the other people in the group sign up. Everyone can see who pays and it holds each person accountable for their portion. For something like rent, it's great.
APM: What do you think makes your product stand out from other similar products? Do other services like this exist?
Kevin: Actually, we're the only one with a merchant focus. One company does what we do in terms on the consumer side. PayByGroup takes away the uncertainty from the organizer; he or she will know when the payment arrives. Once the user receives the notification, he or she can make the payment via check or credit card.
APM: I saw the customer reviews that you sent me. Can you describe the feedback received from merchants?
Kevin:It's all been very positive. Again, for right now, we focus more on the vacation rental property management than the real estate side. I would imagine the same ideas still apply. Any agent who deals with customers or tenants on a day-to-day basis can simplify multi-party transactions. Property managers will find value in PayByGroup and simplify the rent collection process.
APM: Is there anything else you would like our readers to know about PayByGroup?
Kevin: PayByGroup simplifies a process that traditionally creates friction and requires a lot of coordination. This in turn becomes an inconvenience for the merchants. PayByGroup makes it easy on both sides. As a result, payments happen faster.
To Sum It Up!
Both property managers and tenants can benefit from PayByGroup. This service makes collecting group payments easy. Property managers can either use or recommend this service to maximize timely rent payments. Roommates can use this to split their rent and take away the awkwardness that comes during rent collection time.
Like this article? Check out other similar articles with information on technology resources on our Property Management Tech Tools Reviews Page!