Author Archive: apmadmin
By Amanda Mathieu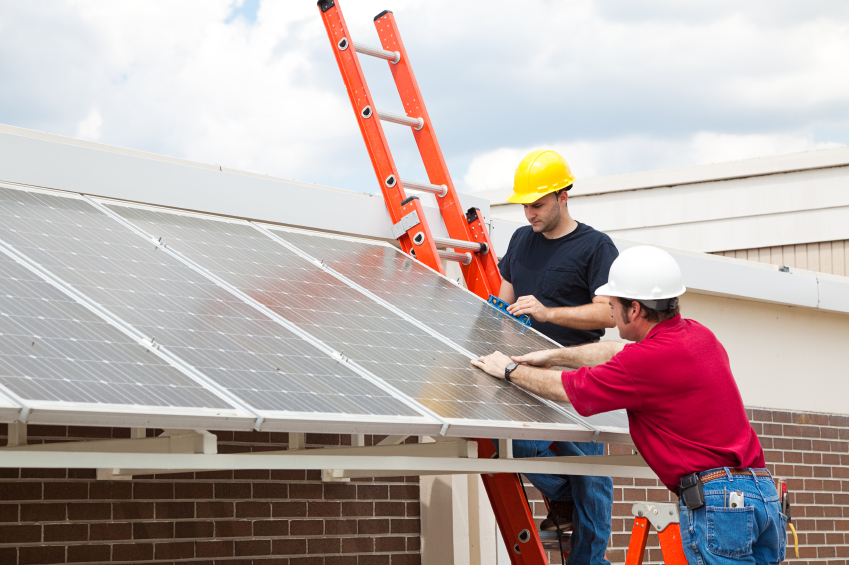 Property managers and owners know that the more energy efficient the building, the lower the utility costs and the greater the income. Further, energy efficient properties are good for the environment. But taking advantage of long-term gains takes near-term money. Given the high costs, few banks are willing to provide loans specifically for energy renovations.
Property Assessed Clean Energy (PACE) financing is a private and public sector method for raising capital that can be loaned to property owners to cover the cost of projects like solar panel installation, insulation retrofitting, heating systems upgrades or other investments that will make a building more efficient.
For a PACE program to be implemented, a state must pass special legislation under which its local governments, such as cities and counties, can launch or join a PACE district. Each district is then able to create district-specific guidelines regarding what property improvements they'll finance. PACE financing can take two forms: municipal bonds or private loans.
After securing PACE financing, a building owner accepts a tax assessment on the property for up to twenty years and uses this special assessment to repay the loan. As of February 2013, sixteen Commercial PACE programs in seven states had been established. Additional states are contemplating PACE legislation as well.
In the old days when you needed to find a good tenant you called the local newspaper and spoke to a sales rep who'd help you craft a catchy phrase or two for a listing in the classifieds. Hardly any renters are reading the paper nowadays, so we landlords are on our own.
Below are my thoughts on how you can become an effective Craiglist marketer. While I use Craiglist a lot because it works well for property management in Los Angeles, Ventura and Santa Barbara, California, the tips I share below apply to other social media as well.
To compose an effective Craigslist ad you must put yourself in the shoes of a potential tenant. If they go to Craigslist in a mid-size city they will be faced with hundreds of new rental postings each day. If they live in a metropolitan area like Los Angeles, this can reach thousands. There is no way a prospective tenant will sift through that many listings to find your property. Therefore, there are two requirements for successfully writing a Craigslist ad. The first is easy, you have to renew the ad as often as Craigslist allows in order to stay on top of the pile. The second is to write an ad with a lot of search terms (aka keywords). Prospective tenants enter specific items they are looking for in the search box and if you are lucky they will make it through 30-40 ads. Being in the top 30-40 ads of a search results page will determine if you wrote a successful ad.
Below are keyword categories related to location that I would highly recommend including in your ad:
Neighborhood

A local college or school if one is nearby

Nearby parks

Beaches, lakes, recreation areas

Shopping

Downtown

Restaurants
And here are some keywords related to the condition of the rental and its amenities to include:
Granite counters
Hardwood floors
Tile
New carpet
New paint
Remodeled
House
Patio, yard, balcony, fireplace
View
Large
Bright
Also, you should always use the word "Pets" if you allow them in your rental. Simply checking the "pet friendly" box in Craigslist isn't good enough. Also, list nearby transportation such as subways, buses and trains.
Here's an example of a poorly written ad:
Nice 2 bedroom 2 bath property located close to everything. The property was upgraded and has many amenities. Owner pays water and trash. Ready now. Available for 2,000/mo.
Here's an effective ad:
Large remodeled 2 bedroom 2 bath house located in West Beach. Close to downtown, shopping and restaurants. The unit features a fireplace, large yard with patio, new paint and hardwood floors. Small pets ok. Available now for $2,000/mo.
Notice the liberal use of search keywords which I underlined above. The difference between these two ads might initially seem minimal, but the results they produce are substantial. The second ad was written with 16 keywords that tenants search for.
This is one of the reasons I think most people who want to rent out their homes benefit by having a professional property manager. A few simple techniques learned over time can save a lot of money. Maybe in another post I'll discuss how to screen out the good potential tenants from the bad ones in the dozens of replies good ads get on Craigslist. In the meantime, remember that each day a property sits vacant represents lost revenue. And the benefits of being free of the stress of owning a vacant rental home are priceless.
Justin Egerer owns Sandpiper Property Management, a full service property management company whose portfolio includes single-family homes, apartments, condos and commercial real estate in Santa Barbara, Ventura and Los Angeles, California.
By Dennis Green
All Property Management is proud to announce the re-launch of Rental Property Reporter, the Internet's best "Do It Yourself Landlord" resource that combines quick tips to help investors manage their income property with nearly 15 years of in-depth how-to articles on real estate investing. This website is dedicated to helping owners grow their property portfolios, increase return on investment and improve operational efficiency.
In addition to the new look, Rental Property Reporter now features an easy to use financial planning tool called the Investment Property Analyzer. While simple to use, the analyzer is a must-have tool for any investor who needs to quickly:
Evaluate the quality of any property they currently own or are considering acquiring
Determine monthly and annual cash flow
Consider alternative Return on Investment (ROI) scenarios based on variables such as likely appreciation, interest rate changes, maintenance costs and other factors
The Investment Property Analyzer helps owners to rationally evaluate investment opportunities as well as determine what they should do with property they already own by testing different rental rates, cost of capital scenarios, taxes and expenses. Instead of just relying on gut instinct, the tool allows investors to adjust assumptions that might help them discover a diamond in-the-rough or a money pit.
Rental Property Reporter will roll out additional tools in the future as well to help investors make sound decisions. Visit the website to try out the Investment Property Analyzer. Also, consider subscribing to Rental Property Reporter's newsletter so you'll be the first to know when new content has been added.