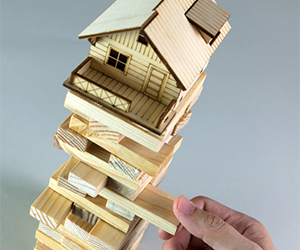 Ten thousand years of recorded history can't be wrong: Since the dawn of civilization, ownership of rental property has been the most reliable long-term source of wealth for kings and commoners alike. Whether you own land via the inheritance of divine right as a descendant of a line of kings, some watery tart threw a sword at you, you scrimped and saved your wages to buy your first piece of real property, or anywhere in between, you're probably aware of the potential of the unique combination of price appreciation, rental income, tax-deferred growth and leverage that rental real estate investment offers.
But where are the best places to own? The answer to that question is likely different for everyone. But here are a few principles and considerations to keep in mind.
1) Low Vacancy Rates
Ask an accounting professor, and he'll tell you a rental property is an asset. And he'll tell you an un-rented rental property, sitting idle is still an asset. But if you're paying mortgage, insurance and taxes on a rental property that's sitting empty, it sure begins to feel like a liability real quick. And if it gets out of hand, it can be a disaster to the small landlord. A high vacancy rate hurts landlords in three different ways:
A vacant property isn't generating rental income
Decreases the landlords' ability to raise rents
This may impact price appreciation as well
According to All Property Management's own proprietary metric, the Rental Property Investment Score, the markets with the highest rental vacancy rates at the end of 2013 were as follows:
Orlando, FL 14.60%
Las Vegas, NV 14.10%
Tuscon, AZ 13.70%
Memphis, TN 13.40%
Salt Lake City, UT 13.20%
Yes Orlando, Las Vegas and Tuscon are very seasonal which can skew vacancy rates. It is best to look at specific cities and make an assessment about whether a chronically high city vacancy rate is going to affect your property, specifically.
2) High Cap Rates
The term "cap rate," or "capitalization rate," refers to the projected annual rental income of the property, divided by the current fair market value of the property. For example, a property with a 'cap rate' of 10 percent indicates that you will recover 10 percent of the purchase price back each year.
In theory, your cap rate should always exceed that of less risky alternative investments. Now, don't look at cap rates in isolation. Detroit has a very solid average capitalization rate of 12.76 percent – the highest in the country. But that just barely keeps the city even with its 12.10 percent vacancy rate! Sellers have had to discount property prices substantially to unload them. 25 percent of the population of the city has left in the last 10 years and the city has declared bankruptcy. This means the city will have a hard time providing basic police, fire, education and recreation services to its residents until it emerges from bankruptcy – which will hurt rental values in the future.
3) Favorable Landlord-Tenant Laws
Many new investors neglect this criterion but it's an important one. No landlord wants to evict honest, struggling tenants, but if you own a rental property in this market, sooner or later, it's going to become an issue.
If the tenant fights you, how long will it take you to complete an eviction? Markets like San Francisco are notoriously pro-tenant/anti-landlord. Can you keep up your mortgage, insurance and tax payments on a property if it takes you upwards of four months to get a problem tenant out?
That's not to say you can't do very well in pro-tenant jurisdictions. But you should probably build the risk into your calculations, and keep enough cash reserves against the possibility of a lengthy eviction process.
4) Local Intelligence
The wisest businessman I ever knew growing up used to say, "Buy at the edge of town. Town will be there soon enough." This means rental real estate investors would do well to study the basics of economic cycles and urban planning. Eyes and ears on the ground locally can get you information about planned investments, developments, crime patterns and community problems well before they become news. You can be the eyes and ears in your community or you can have a property manager doing it for you – but there's no substitute for allies in the community looking out for your interests and keeping you up to date.
All Property Management is currently researching several major U.S. cities to help our real estate investors and property owners determine ideal locations in 2014. Check out our the latest Rental Property Investment Score (RPI) report posting cities with the Highest RPI score that offer the best combination of current rental yield, price appreciation potential and market economic stability. These factors tend to have the greatest impact on overall return on investment in rental housing.
Other helpful tools and tips: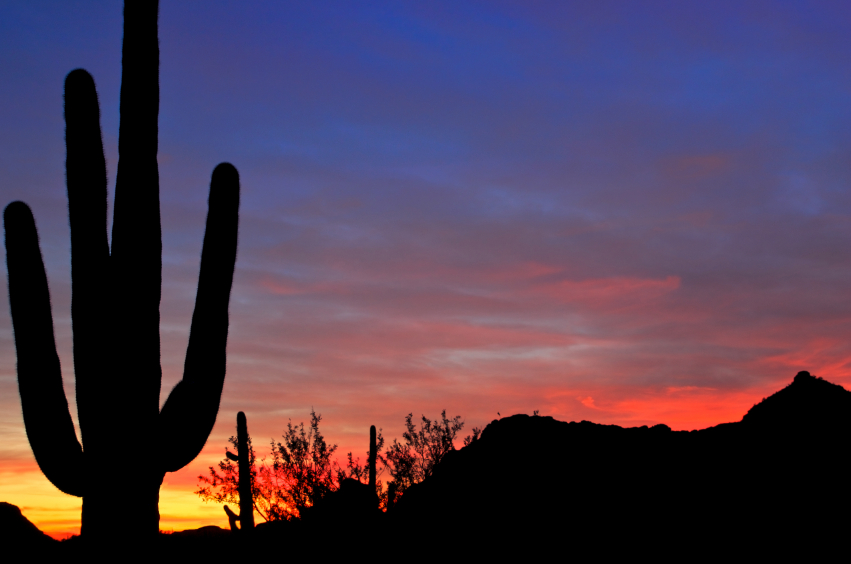 Well, it looks like the Phoenix real estate market is cooling down after over two years of increasing home prices, according to the S&P/Case-Shiller price index. Unlike other areas of the country that are reporting tight housing inventories, such as Austin, Houston, and Denver, there were 29 percent more houses on the Phoenix market in January than a year earlier. Housing supply is at about 5.9 months. This past January saw 17 percent fewer homes sold compared to last January.
Experts are expressing concern that the situation in Phoenix could be foreshadowing similar coolings in other similar markets, like parts of California, Nevada, and Florida. Yet interestingly, the market for luxury homes in Phoenix is doing quite well.
But what about the Phoenix rental market?
The rental market has a different story. Phoenix Rental Property Investment Score (RPI Score) of 75 catapulted the city from 23rd?to 12th in the nation in terms of income potential for residential rental property investment. Phoenix's comeback was due largely to gains in capitalization rates 8.74% and job growth 2.30%. These factors outweighed a higher vacancy rate 9.70% and stagnant property appreciation rate 3.60%.
Indications are that there will be more of a demand for rentals than homes for sale.
And if you want to read more on the rental market and the influx of institutional investors:
For an interesting read on how we're becoming a nation of renters, check out this blog post from Dr. Housing Bubble. Whether you agree with the tone or not (down on big bank investor buyers), the numbers are interesting. For example, "for the first time in history, we had a six year stretch where we added more renter households than that of actual homeowners."
Housing Wire just reported on whether investor home sales are "masking a sick market."Experts are concerned that:

The influx of institutional investors in to the rental market artificially and temporarily suppressed inventory;
Optimism in the housing recovery and home values are unsupported by market fundamentals; and
US housing is more unaffordable now than ever: compared with 1999, real median household income is 9% lower and average home prices are 68.4% higher.
I'm curious to hear from Phoenix property managers about the rental market. Do you see the same treading comeback in Phoenix as the rental property investment score reported?
You were the number two city for big bank rental investors – how has this impacted real-people rental property owners?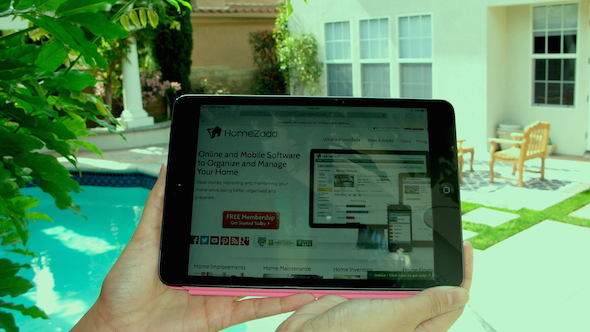 Remembering what type of light bulbs are needed for a property is the last thing a property manager, who spends each day overseeing several aspects of maintaining a property, wants to think about. However, home maintenance is always a high priority. Whether or not property managers and homeowners like it, recording the last time upgrades were done and appliances were replaced is a must. With HomeZada, property managers can easily oversee home management projects, track the finances for these projects and record maintenance and upgrades. Now managing the small details in property management can all be done within one cloud-based system. We spoke with Elizabeth Dodson from HomeZada to learn more.
APM: It would be really helpful if you could introduce HomeZada to our property managers.
Elizabeth: HomeZada is online home management software that helps you manage everything about your home in one place. What we mean by this is, it helps you manage home inventories for any of your possessions or fixed assets in the home.
We classify possessions as what goes into a moving truck and your fixed assets are things that belong to the house whether it is equipment like HVAC equipment or whether it's walls, cabinets, sinks things of that nature.
HomeZada allows you to track home maintenance. We provide a calendar with 30 of the common home maintenance projects to get you started. There are over 150 more that you can choose from in the actual calendar. You can customize and personalize your maintenance with your own activities also. The maintenance calendar provides email alerts for upcoming tasks so you can take action accordingly.
The third thing it allows you to do is track home projects. Let's say you have a property manager for a house with an upcoming project. They can take the whole project and say, "I need to update the house. Here are all the things I need to select. Here are all things I need to shop for. Here are all the things I need to start budgeting for. How do I conduct all these projects, and over what period of time?" HomeZada helps to oversee all aspects of the project lifespan.
Most home- owners cannot do them all at once. They need years to do all these so they can schedule that over time.
HomeZada also tracks finances for specific houses. In the case of property managers, they can manage up to three properties in HomeZada, the consumer version. In HomeZada the professional version, they can manage as many properties as they want.
APM: I was actually wondering if this is something that you do see property managers using instead of the individual homeowner, too.
Elizabeth: We actually have property managers engaging with the solution now.
APM: Oh that's great. Are there a lot of products out there like this? What makes you stand out from other home management software?
Elizabeth: Ironically, I waited for this product for 10 years. I thought someone else was going to build it because I was working at another technology company. I kept saying to my co‑founders, while I worked with at the technology company, "There must be a tool that can help us do this because our previous technology company helped manage multi‑million dollar buildings." I looked and looked for 10 years, and I couldn't find anything. My co‑founders said, "You're onto something. I think we need to figure this out. We need to start another company."
That's how HomeZada came to be. There isn't anything that does exactly what we do on the market. Everything that we make at HomeZada is a cloud- based solution. A lot of people appreciate the cloud‑based technology because of the importance of accessing technology anywhere. A property manager for example, can manage five different properties in five different locations, whether it's in the same city or whether it's in five different cities.
Property managers need to be able to access the property data whether it's on their phones, their tablets, their computers from anywhere in the world.
APM: What kind of customer feedback have you heard about this?
Elizabeth: We have great customer feedback. We have a lot of customers worldwide both on the consumer side and on the professional side. On the consumer side, they are telling us they love our product. It's their best friend. They can't believe it didn't exist before this. I can believe that because I was in the same boat.
They also help place requests. Groups of customers actually engage in feature and enhancement requests. This means they are also committed to the product. They really are interested in seeing more features as am I. That's why I am excited that they are actually validating some of the things that I want in the product for my co‑founders.
On the professional side, we break up HomeZada into four major professional groups that we service: real estate, residential construction, insurance and service providers. Property managers, professional organizers, inventory professionals all fit into the category of service provider.?
People from each category engage and show interest in the product each for different reasons. Real estate and insurance agents love it and recommend us to their clients. They are gifting HomeZada with their branding inside the solution and ?recommending it.
Builders want to see data inside the solution. They want to say, "OK, I need to transport information to the consumer after the new construction is done."
They're might giving their clients binders of information. Now they can give them and electronic format that they can continue to update and manage.
Like this article? Check out other similar articles with information on technology resources on our Property Management Tech Tools Page!