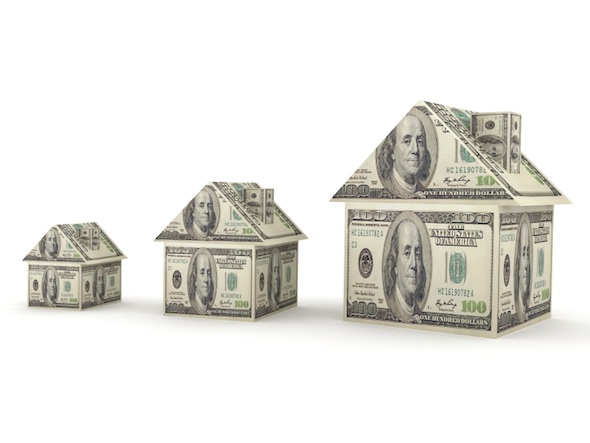 Mortgage experts are predicting an increase in home prices toward the end of 2014. While the mortgage rate increase is still historically low, potential property investors should consider the steps they can take to prepare for a potential increase in these rates. Down payments are one way to mitigate the effects of an increase in mortgage rates. However, a new property investor may be unsure what percent they should put down for a down payment. All Property Management did some research to help both our property managers and property investors better understand down payments for duplexes, triplexes, and quads.
Most people understand the basic minimum down payment requirements for single-family personal residences. Fannie Mae will buy mortgages from your lender with a down payment down to 5 percent (a gift down payment is now ok, thanks to a recent underwriting rule change from Fannie Mae and from Freddie Mac, under Freddie's HomePossible program). FHA programs down to 3.5 percent, and zero down for qualifying veterans under the VA Home Loan program.
Things get a bit more complicated for duplexes and quads, though, because even when the owner lives on site, these dwellings are almost by definition a combination of investment/rental property and personal residence.
The answer, as always, depends on a variety of factors, including the loan type, your credit score, and whether you plan on residing on the property.
Veterans
If you are a qualifying veteran with a certificate of eligibility for a VA loan, you can use those benefits to purchase property up to four units, nothing down, provided you plan to live on site. In addition, there's no private mortgage insurance due on VA loans, even on zero down loans, because the federal guarantee serves in its stead.
FHA Loans
FHA guidelines also allow you to buy 2-4 unit properties with down payments as low as 3.5 percent, provided you live on site. However, FHA just reduced the maximum loan amount they will underwrite for these types of properties, as of 1 January 2014. Specifics depend on your metro area: FHA underwrites higher loan amounts in expensive markets like Honolulu and San Francisco, for example.
Note that you still have to meet requirements to get the 3.5 percent down payment. You must have a reasonable credit score and debt-to-income ratio, for example. However, you can use gifts from family members towards this down payment.
In theory, you can qualify for an FHA loan with a credit score of at least 580. In reality, though, individual lenders tend to have much stricter requirements. Generally, you'll want a FICO score of 640 or better to have access to a variety of lenders in the FHA space.
Be aware that the Federal Housing Administration recently increased PMI premiums, so it's not as attractive an option as it used to be, even with the lower down payment requirements compared to conventional loans.
Absentee Landlords
For absentee landlords- that is, owners who do not plan to live on the property, plan on a 25 percent down payment, regardless of the financing source. This is roughly in line with traditional mortgage guidelines for investment properties, in general.
That's not a terrible thing. If you have trouble coming up with 25 percent of the purchase price yourself, that's a pretty strong economic signal that you aren't in a position to maintain the property with your own resources, either. Between the inevitable vacancies, occasional bad tenants, vandals, and unexpected repairs and maintenance costs, you're going to need a source of liquidity sooner or later to maintain a rental property. You never want to be in a position of relying on 'luck,' because continued good luck is not security or risk management.
Owner/Occupants- First Homes
If you're an owner/occupant, you may qualify for a lower down payment, but not as low as you would qualify for if you were occupying a single-family home. The chief advantage to being an owner-occupant in a duplex, triplex or quad unit is that you can still choose to use a VA or FHA loan, which gives you more down payment flexibility.
Conforming Mortgages: Fannie Mae will buy mortgages at 15 percent of LTV for a duplex, provided you otherwise qualify with debt-to-income guidelines and have a decent credit score (at least 620). You also need to use a fixed-rate mortgage. If you have an adjustable-rate mortgage, plan on coming up with an additional 10 percent down, for a minimum 25 percent down for a duplex. Note that you'll have to pay PMI premiums until your loan to value gets over 20 percent anyway. So there may not be much advantage to putting down 15 percent instead of 25 percent if you wind up having to pay extra for the PMI that benefits your lender and not you.
However, for a three-or four-unit property financed with a fixed-rate mortgage, you can probably expect to be back in the neighborhood of a 25 percent down payment. That's with a pretty straight-ahead credit history and no weirdness about the home. If you use an adjustable-rate mortgage, plan on coming up with 35 percent down.
If the dwelling is an unusual property, for example- such as your dream yurt in Downtown Chicago – or if you are self-employed or otherwise have a non-standard income source, you may have to pay more. One veteran underwriter I spoke with says that Fannie and Freddie will underwrite a loan up to a 45 percent debt-to-income ratio if they can run it through their standard desktop underwriting system. If it has to be manually underwritten, though, your top loan to value ratio is going to be limited by your debt-to-income ratio.
Investment Properties
Not planning on living on site? Pretty much everything you do beyond a single-family dwelling is going to require 25 percent down, if you go with a qualifying fixed-rate mortgage. That figure goes up to 35 percent down if you are using an adjustable-rate mortgage, according to Fannie's own eligibility matrix. Property investors should also consider hiring a property manager to help manage their new property.
Cash-Out Refinancing
Rules are a little tighter for any refinancing that involves taking cash out. Owner occupants will have to maintain at a loan-to-value ratio of at least 75 percent (with fixed-rate mortgages) or 65 percent with adjustable rate mortgages. That means if you have a property worth $100 thousand, all paid off (so it's all equity), the most you can borrow is $75,000 for a fixed-rate mortgage, or $65,000 for an adjustable rate mortgage.
Manual Underwriting Criteria
Again, Fannie Mae has made its eligibility underwriting matrix available online here, which provides some valuable insights. If your income source, funding source or property doesn't qualify for the cookie-cutter programs they have mostly automated, things get a bit more involved.
Your debt-to-income is a key metric in this world. As we mentioned, you need to keep your DTI under 45 percent at most. But you can qualify for much better if you can keep your DTI under 36 percent, which renders you eligible for the best programs.
If your DTI is under 36 percent, you can finance a 2-4 unit investment property for 25 percent down on a fixed mortgage (35 percent for an ARM), provided your FICO score is 660 or better and you can show six months worth of reserves. As soon as your DTI goes over 36 percent, though, you'll need to show 12 months of reserves unless you can push your FICO score over 680. At that point you're back to only needing six months of reserves again.
FICO, requirements for manually-underwritten cash-out refinances are much more stringent, with a minimum 700 credit score and 12 months reserves on hand (six months if your FICO is greater than 720).
For purchases, the better your credit score, the more financing you can qualify for, in general. The lowest score they' re looking for is 640 if you can come up with at least 25 percent down (35 percent for ARMs).
The rules are complex, but if you can determine your credit score and get a solid handle on your DTI, and if you can determine whether your transaction is likely to fall under standard underwriting or whether it will have to be manually underwritten, you can get a good idea of what minimum down payment you can qualify for under Fannie Mae guidelines by using the matrix- or stick with the low down payment FHA or no-down-payment Veterans Affairs loans if they make more sense to you.
Both seasoned and new property investors should know as much information as possible since mortgage rates expected to rise in 2014. All Property Management plans on keeping track of current trends and will continue to update both our property managers and property investors.
Los Angeles, or the City of Angels, appears to have it all. In addition to its abundance of sunny days (only 35 days of precipitation a year!), L.A. boasts a strong and healthy business and international trade sector. The city is a main hub for the entertainment industry and is also known for its strengths in technology, fashion, sports, and medicine, to name a few.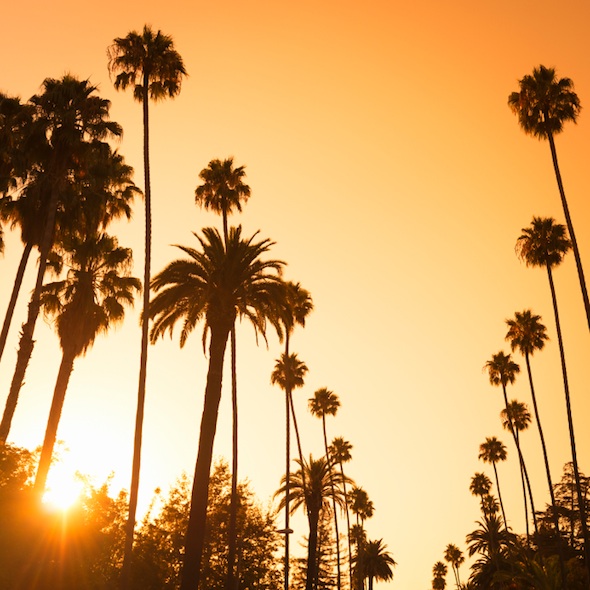 L.A. Demographics
Los Angeles is the 2nd most populous city in the US, with an estimated 3.9 million residents. The city is very diverse, with several ethnic hubs, including Chinatown, Koreatown, Tehrangeles, and Little Tokyo. Two hundred and twenty four different languages are spoken in the city. Based on the 2010 US census, 57.3 percent of L.A.'s residents live in rental housing.
L.A. Real Estate Market
With home prices increasing a whopping 22 percent from Q3-2012 to Q3-2013, it's clear the Los Angeles real estate market has rebounded, but many experts are concerned about a bubble. Even so, CoreLogic Case-Shiller predicts that home prices will continue to increase: by 6.8% for Q3-2013 to Q3-2014 and by 4.5% for Q3-2014 to Q3-2015.
However, those predicted increases certainly didn't happen last month, which was full of surprises for L.A. and California real estate. First, in Los Angeles the number of home sales in January 2014 dropped 86.4 percent from December 2013, and in Southern California, home prices fell 3.8 percent. According to Stuart Gabriel, the director of the Ziman Center for Real Estate at UCLA, "the urgency to buy has essentially evaporated" because prices are too high, and buyers don't want to overpay.
Second, after 17 months of decreases, California foreclosure starts were up 57% in January. Since it takes an average of 322 days to complete the foreclosure process in California, some experts are suggesting that those dabbling in real estate should expect more housing inventory on the California real estate market at the end of 2014. In other words they're suggesting that sellers sell now, before those homes are listed.
And here are some other interesting facts about California real estate:
California home ownership peaked around 2005 at 61 percent. It's now at about 54.5 percent.
Surprisingly, 16% of Californians are still underwater in their mortgages.
L.A. Rental Market
Lots of renters + housing shortage = high rents.
It also describes the Los Angeles rental market. According to Trulia, of the 25 largest rental markets, L.A.'s rents increased the most in 2013. The vacancy rate in L.A. county at the end of 2014 was 3.2 percent– reflecting a decrease in the past year of 10.6 percent. The average rent in L.A. County was $1,435 per month.
And it looks like rental prices won't be coming down any time soon. The USC Casden Multifamily Forecast Report predicts rents increases will continue for at least a year or two because the number of new units being built is not keeping up with demand.
We work with several property management companies in Los Angeles, and we suspect they're noticing some differences in the rental market between now and say, three years ago. Seems like it's heaven for rental owners and trying times for renters. Please comment!
By Tracey March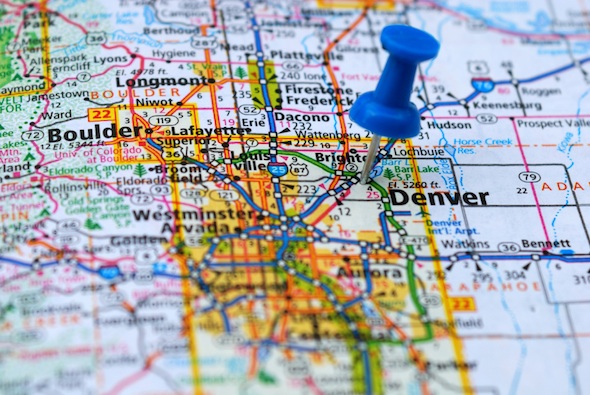 Known as the "Mile-High City" because of its elevation of exactly one mile– or 5,280 feet–Denver seems to have become one of "the" places to live in recent years as it offers incredible outdoor opportunities with the benefits of living in a city–and a cool city at that.
Located between the Rocky Mountains and the High Plains, Denver is known for its great access to world-class ski areas, craft breweries, great restaurants, and its healthy economy. The city boasts over 200 parks, 12 recreation centers, and numerous community gardens; it also owns several mountain parks including Winter Park Resort and Red Rocks Park.
Denver has four distinct seasons, claims 300 days of sunshine a year, and because of its elevation and location on the edge of the Rockies, extreme weather isn't uncommon.
Denver Economy
Denver's diverse economy includes strong performances in areas such as telecommunications, energy, technology, tourism, finance, and distribution. Forbes lists Denver as #6 in its listing for Best Places for Business and Careers. Unemployment in metro Denver was 6.5 percent in 2013, a decrease of 1.2 percent from 2012. The Metro Denver Economic Development Corporation (Metro Denver EDC) projects employment growth in 2014 will increase 2.7 percent; the unemployment rate is expected to fall to 6 percent.
Denver Demographics
With a population of about 634,000 Denver is the 23rd most populous city in the US. The city has a relatively young population, tying for third with Seattle for its increase in 25- to 34-year-old residents. Median household income in metro Denver is a healthy $61,453, significantly higher than the average for US metro areas as a whole ($53,607). Net migration for metro Denver was 23,344 in 2013 and is projected to be 23,675 in 2014.
Denver Real Estate Market
The median sales price of single-family homes in Colorado's metro region was $273,000 for Q4-2013, marking an increase of 7.8%, year over year, according to the Colorado Association of Realtors. The number of days on the market decreased compared to the prior year, dropping 26.2 percent, from 65 days to 48. As of December 31, 2013, there was a 2.3-month supply of single-family homes.
Denver Rental Market
Metro Denver EDC reports that the number of new residential units in 2013 was 12,235; that number is expected to increase to 14,885 in 2014.?The Denver Post reports that despite the addition of these new rental units, average rents in metro Denver increased by $63 in 2013, from $978 to $1,041.
The apartment vacancy rate in Q4-2013 was higher than it has been in two years, at 5.2 percent, according to the Denver Post. Demand by younger professionals for high-end apartments close to Downtown has been blamed for the increase in rents. According to Ron Throupe,[1] a professor of real estate at the University of Denver, the city has been one of the hottest spots for young adults and "when they come to town, they aren't going to buy a house. They are going to move in with a friend or get a unit on their own," so they're more likely to rent.
Apartment rent and vacancy rates aside, looking at vacancy rates for all rentals of 1-4 units, the Colorado Division of Housing reports the metro Denver vacancy rate in Q3-2013 was 2.9 percent, with average number of days on the rental market at 48.2 and an average rent of $1,140.55, up from $1,090.76 the previous year.
So How's Denver Doing?
Denver's economy, real estate market, and rental market are strong. CoreLogic Case-Schiller predicts home prices will increase 2.7 percent from Q3-2013 to Q3-2014, and 3.4 percent from Q3-2014 to Q3-2015. 10,000 to 12,000 apartments are expected to enter the metro Denver rental market; predictions are these will be absorbed over the next 2-3 years. Their impact on rents and vacancy rates is yet to be seen, but the influx of young professionals, seeking a solid career and great lifestyle options, doesn't seem to be slowing.
Are you a property manager or realtor in Denver? We'd love to hear how things are on the ground, please comment!
Please join the conversation, and follow and like us on Twitter, Facebook, and Google+ to get updates on the rental market and issues facing property managers.
By Tracey March
---