If you ever lived in an apartment, you know it is rare to know your neighbors much less invite them to your parties. Property Solutions is a property management software provider that includes resident services that can create a sense of community within a building. Property management software generally offers several capabilities, but building a sense of community is generally not one of them. Roommate matching with Entrata Core helps student-housing communities match residents with compatible roommates, and also their ResidentPortal website provides a platform for neighbors to share community events, clubs and announcements. Property managers often experience higher resident retention when residents have a sense of community. We spoke to Chase Harrington from Property Solutions to learn more.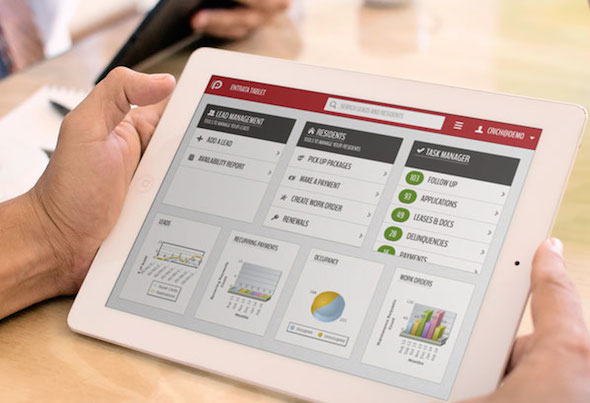 APM: Hi Chase, it would be great if you could describe your product overall.
Chase: Certainly, Property Solutions currently has 22 features. We cover everything from online payments and insurance to utility billing. You name it, and we have a product for it. That is the biggest difference between us and other property management software. All of our products are built on a single platform. We are different than most of our competitors, because we built everything. For example, our revenue management system is built from the ground up and is inside our system. When you log into our system, Entrata, all of your products and services are in one place. With our competitors, you need to log into multiple software platforms.
APM: It is certainly helpful for a property manager to be able to access one system over needing multiple login names and passwords.
Chase: Yes, and in addition to being a platform service provider, we offer the ability for third parties to integrate freely within our system. Property managers can still log in to one place and access the other services integrated inside of it. For example, if you're using somebody else for insurance or utility billing, all of the information can be accessed from our interface for free. We don't charge the property management companies or the vendors, which is a radically different approach.
APM: Can you go into a little bit more detail about features that you offer?
Chase: The first feature is Entrata Core, full property management software which provides front- end resident management integrated with back-end accounting and purchasing. There's an entire student- housing module that includes a move-in checklist, a make-ready board, unit assignments and roommate matching. It also entails a full facilities piece, where you have all of your work order management and a make-ready board. The make ready boards are digital so you can see the turn of units in real-time.
Our marketing feature, ProspectPortal websites have everything prospective residents need when looking to lease at your apartment community. With real- time availability you can access guest cards, applications, pictures and images, basically anything with an online presence.
The ILOS portal is an online apartment listing syndication service. We are able to take your current unit pricing and syndicate it out to the internet listing services property managers utilize to make sure information is consistent across all listing sites. For example, property managers see the same price on apartments.com and rent.com that appears on their private website.
APM: I was looking at your website and thought the student features would be helpful for someone like myself. I like the ability to find roommates and manage day-to-day affairs.
Chase: Yes, it's very simple and a great interface. It shows you the property digitally, so you can see virtual diagrams of the community, and then you can drag and drop people to the rooms. It tells you who would best match with that individual, how to pre-lease and how many open areas are available. It's great.
APM: I can see how property managers would benefit from something like this as well. For example, when property managers are dealing with a tenant who needs to sub-lease, this would be a really great tool for them to help their residents to find the ideal fit. Please continue telling us more about the features.
Chase: We do full SEO and PPC services for our websites. We can also automate and manage campaigns. Pricing Portal, our revenue management software, is able to price all of a property manager's units according to current market values.
We have a SiteTablet leasing app to make all of our services available on a tablet. Leasing agents have all of these tools at their fingertips on an iPad or any other tablet, if they're walking around the community. Their prospects could fill out an application or sign their lease with a finger. Property managers can also show availability, collect a guest card, pictures and videos.
LeaseExecution is a full online lease execution tool. Applicants fill out the application, integrate the lease, and then they can sign it online. Like I said, they can even sign it on a tablet or other device.
LeadManager offers full lead management. It schedules follow ups, handles communication and conversion ratios.
Leasing Center is our full service call center. Leasing Center can answer your rollover calls, after hour calls, maintenance calls and helps lease the units. It's more than an answering service and has all the information about the property. It can help lease the property, collect the applications and help with the lease-signing process.
ResidentVerify is a full tenant screening service. Seamlessly built-in to our application process, we can automatically screen the resident's full credit background, eviction and criminal history.
Another feature is ResidentPortal. Residents can log in to make online payments and submit maintenance requests. There is even a social aspect to Resident Portal.
APM: Can you please elaborate on the social aspect?
Chase: Residents can have roommates, create clubs, hold events and communicate with other residents within the community using the Resident Portal.
APM: I have never heard of a feature like that. That's a really great way to connect people especially since most residents do not know anyone else in their apartment building.
Chase: Yeah, residents could log in and create a book club. Then other residents can go in and see that there's a book club. They can see when neighbors are going to have events. Residents can post notices for parties like, "Hey, I'm going to have a Super Bowl party, anybody's welcome to come." This creates the social aspect.
APM: That is a fantastic feature. That's probably the first I've seen of something like this, where you can connect people that way.
Chase: Yeah, we see better resident retention by doing that. As residents become more connected and engaged within the community, your retention rates increase.
APM: Yeah, that makes sense, and it probably takes a lot of the stressful aspects of property management away from property managers and landlords.
Chase: Right.
APM: Ok, the next feature is ResidentPay.
Chase: ResidentPay is the online payment system. Residents can make payments in real time using a credit/debit card, e-check or money order. It really simplifies making payments for residents. Property managers can see their ledgers, see what tenants owe and how much they need to pay and set up recurring payments.
ResidentUtility is a utility billing solution. Utility bills are split according the property. All of their utilities and these charges are placed onto one bill, provided digitally or we can mail out a paper copy.
Let's see, we also offer ResidentInsure, it's our renters insurance program for both liability and contents coverage. Residents can buy the insurance for an extremely affordable price. It's built right into the application and lease signing process. The application asks potential tenants if they have insurance, if they don't, it provides them a quote for a policy right there, and they literally can buy the policy with one click and it's simple for them.
Message Center is a mass communication tool that gives property managers the ability to communicate with all of their prospects, residents, and even employees. You can send out messages via text, phone or email. For example, every morning at eight am, you can send out a Happy Birthday greeting to everyone who has a birthday.
APM: I really love how personal this software is, especially the ability to connect with your employees, and remembering important events in their lives. Connecting residents and building a community is really a unique part of what your software has to offer.
Chase: Yeah, it definitely is a unique aspect. And the great thing about the Message Center is that is goes one step in automation, with an actual trigger that knows whose birthday it is and will send an email. It's not like you have to go and find out when everyone's birthday is in what month, create a list, and then send the message. You set the triggers and it sends the message. Or if they're moving out in 10 days, you can set up a message to be sent with final move-out instructions.
APM: Great, if you were to talk to your top three customers, how do you think they would describe the product?
Chase: One of the biggest things we always hear is how intuitive it is. We put a heavy emphasis on our user interface. Software can be the best product out there, but if users don't know how to use it, it doesn't do them any good. The systems also take everything a step further. It connects all the dots. For example, you mentioned the community events and announcements in Resident Portal. It's not the traditional resident portal, right? It's taking that next step to help connect residents together and provide a sense of community. The Message Center is not just a mass emailing system; it helps provide detailed messages at the exact time of need with residents.
APM: Is there anything else that you want your customers to know?
Chase: The two other pieces we didn't cover here are, ParcelAlert and Lobby Display. ParselAlert is a full tracking system. As the package arrives, you scan it and the system automatically texts and emails the residents notifying them to pick up their packages.
APM: Oh wow, I really like how you're connecting all these different aspects of a unit, or a building. That's a big deal.
Chase: It is. We have twenty-two products, but really when you get into our system, it's one big product. All of these are features are part of one product. With our competitors, it is physical separate products.
Entrada is capable of doing all of these items, and you can turn on whatever capabilities you want. Where everyone else in this space is focused on one product, and then has to integrate or connect to other products to achieve full feature functionality.
APM: OK. Is there anything else you'd like your customers to know?
Chase: We're extremely dedicated to our customer support. We have customer support via live chat, phone and email. It's built right into the system. Any time you're signed into the system, you can click on the live chat button and we can assist you. We provide great training materials and we receive rave reviews on our manuals. There are training documents, videos, and a program we call simulations. This teaches you how to generate leases. You click on the screens and it walks you through the process and you get that tactile learning experience. We hear really great reviews with that training support system.
To Sum It Up!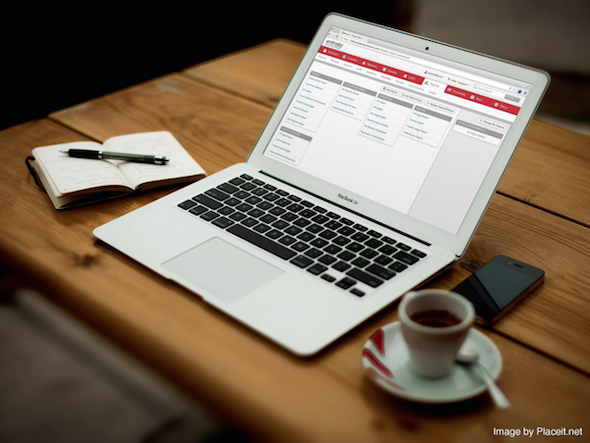 Property Solutions is a property management software provider that offers 22 features. Property managers can use this platform to effectively manage all aspects of their day-to-day affairs. Property Solutions goes a step further from most traditional providers by helping residents build relationships with one another, and property managers to build better relationships within their office.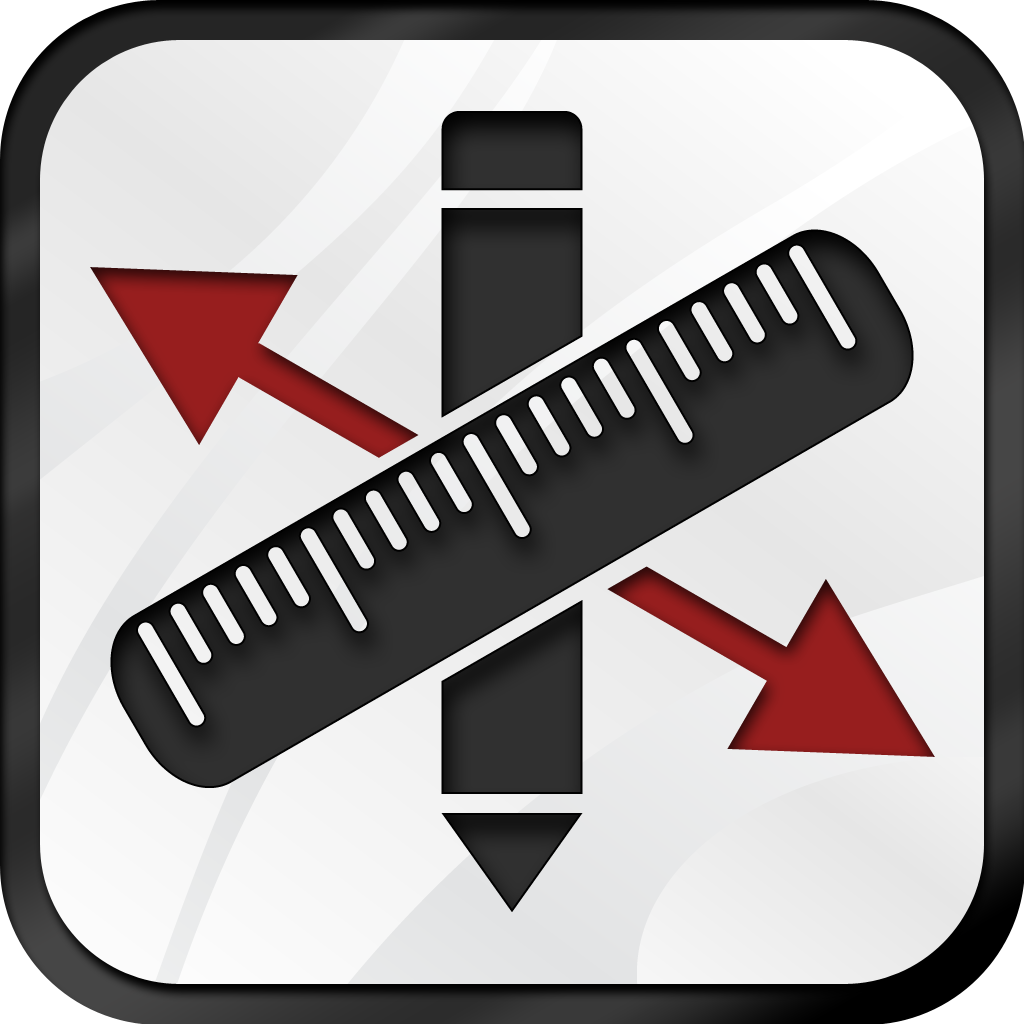 We have all been there spending weeks or months trying to find the perfect home. Then, we finally get the keys and when move in day happens, we could not be more excited. You buy new furniture, look for great deals online and start dreaming of what your home will look like. Then the furniture arrives, and you try to move it and realize nothing fits. What if there was an app that allows you to take pictures of your place and see the dimensions? With Big Blue Pixel, you can see the dimensions inside your home and make sure everything fits perfectly. Big Blue Pixel is an app that lets you take pictures with your phone and then see and share the dimensions. We spoke with Zsanett Balla, from Big Blue Pixel, to learn more.
APM: This seems like a great app for tenants looking to move in but you also mentioned how this can benefit property managers. Would you mind going into more detail?
Zsanett: No problem. A hands‑on property manager, who goes and checks when a tenant complains about something, can go to the apartment, take a photo, get the measurements of say a window that is cracked. Property managers can automatically send this to their contractor. It's always on the spot and it looks great for professionals.
APM: Can you go into more detail about the photo versions process?
Zsanett: You take a photo, you get the measurements, and then you can share via email or you can sync it to Dropbox with another device. You can send it via PDF or JPEG, so you have those different options. A lot of our customers say that they love it. Contractors for example, can go to an estimate and send photos back to the office. The office can then work on the estimate or start working on the project immediately.
APM: I haven't seen a lot of products like this. What do you think makes your product stand out? Do you know if there are a lot of products available that do the same thing?
Zsanett: What we focus on, besides the user interface being friendly and easy- to- use, is reliability. I know that some of our competitors receive cases where people lost their measurements, files, or their folders. That doesn't happen with us. When we release a new version, we're very structured and we make sure that we don't lose anything. We do a lot of tests and our customers are very happy with that. They know that if they took a picture or took a measurement two years ago, and they want to access it today, it's there ‑‑ they don't have to worry about it. The app doesn't crash, and it's really easy to use.
APM: If we were to talk to your top three customers, how do you think they would describe the product?
Zsanett: The most common thing we hear is how easy it is to use and how practical it is. It's always there with you ‑‑ you always have your phone on you. Whenever someone asks a question or you're wondering about something, you have the measurements, you have that note you took. Say you take a picture of a wall and you remembered to write down that it was XYZ color, or Benjamin Moore OC10, but then you don't remember whether it was glossy or not, the app remembers this information for you. It's these little details in combination with the picture, notes, and measurements that makes this app insanely practical.
APM: Do you have a memorable moment with a customer when you spoke with one of them regarding the product?
Zsanett: Oh yeah, one of the first guys who contacted us was for signage. You know when you have those cars that you put stencils on them? A lot of our users make signage. It's a very good app for that purpose, and we didn't even know. When we started the app, we were really focusing on properties and real estate agents, architects, and signers. This guy contacted us and he went on and on about how great the product is. He came up with amazing ideas that we haven't thought about. We really like feedback. For instance, he was saying how the PDF was very important for him. A month later we released a PDF version as a result of our conversations with him. You feel satisfied that your product is making someone's life easier.
APM: Right. Is there anything else you want your customers to know?
Zsanett: Yes, that we're here for them and if they have any improvement ideas, please feel free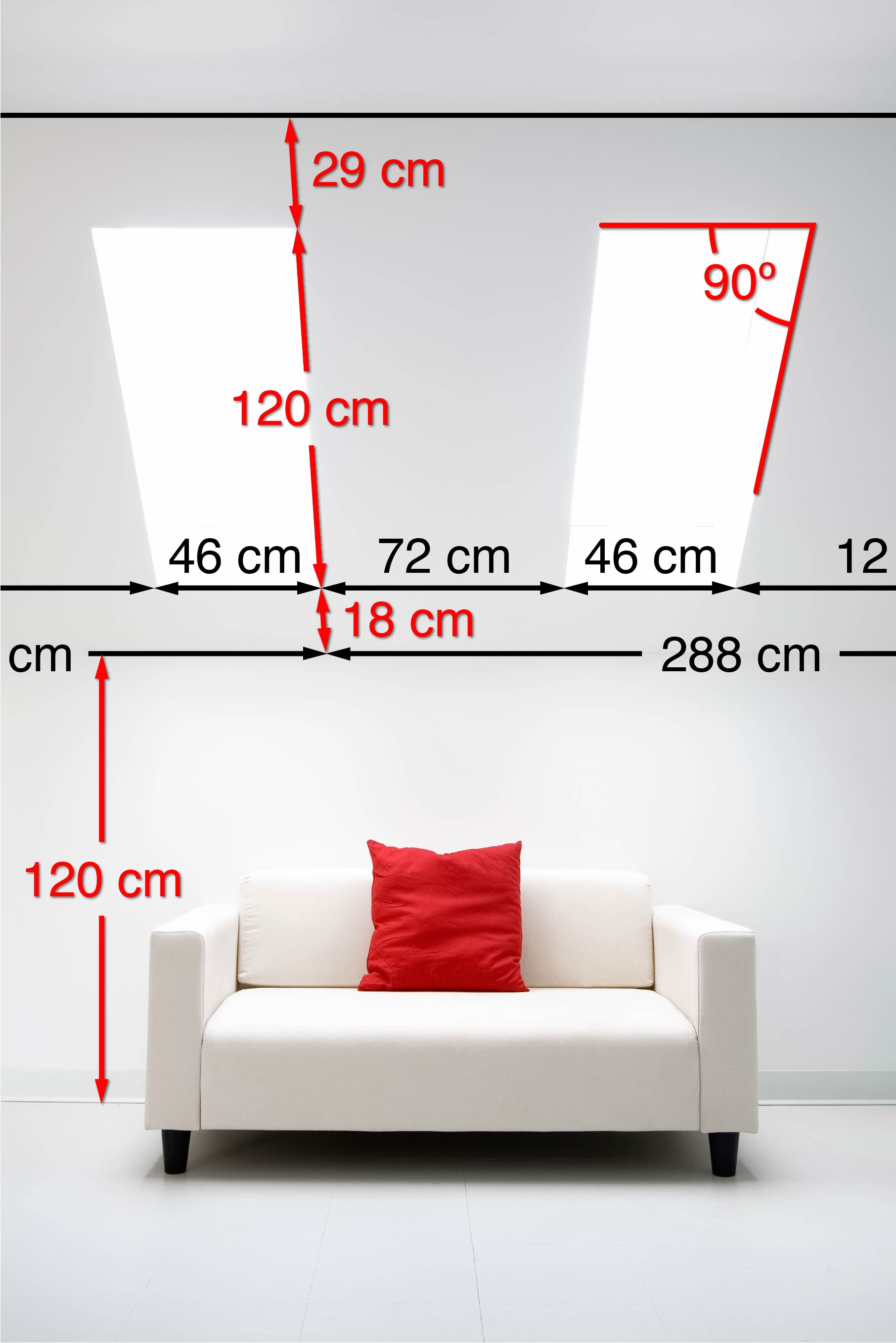 to contact us. That's how we make the app better, so contact us, and enjoy the app.
To Sum It Up!
Big Blue Pixel is an app that takes pictures of a room and provides the measurements for the room. Property managers can quickly assess what fixtures need to be changed. For example, if a window is broken, property managers can take a picture and send the measurements directly to contractors. Big Blue Pixel will keep the information on file or allow you to upload to Dropbox, accessing measurements has never been easier.
Like this article? Check out other similar articles with information on technology resources on our Property Management Tech Tools Reviews Page!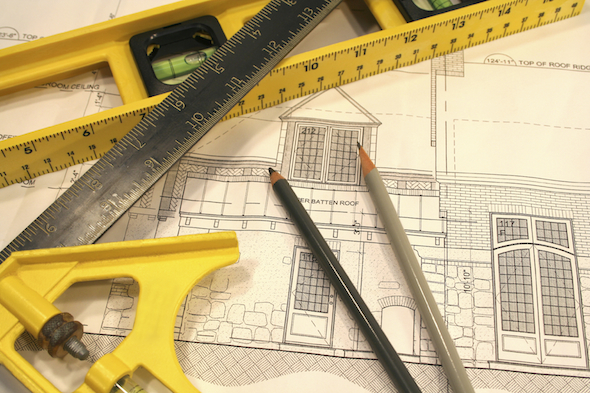 Renovating a home can be both an exciting and exhausting process. Property owners go through numerous floor plans, but are often clueless on how to read the floor plans. Floorplanner is an app that makes floor planning easy. Property owners can use the app and work with their architects to understand the big picture and the small details of their floor plan, and feel like they are a part of the process in their home design. We spoke with Jeroen Bekkers from Floorplanner to learn more.
APM: Would you mind describing Floorplanner in more detail?
Jeroen: Yes, the idea is very simple. I'm an architect myself and we all have a background from the building industry. We were creating custom software for big building projects for quite some time and we were always missing easy, good‑looking floor plans. They were always created with CAD programs that were difficult to produce. They looked like black and white drawings and they were not very user‑friendly. Only those with an architectural background or a real estate background could understand the complexity of these floor plans. But for an average user, or an average homeowner, it's pretty difficult to understand and grasp the scale by just viewing the floor plan. We thought we should make a way for floor plans to be easier to read and understand.
That's why we started Floorplanner as an online tool to create floor plans easily. For example, you can place furniture in the floor plans to get an exact idea of scale. We launched it in 2007, and we saw several people using the app, and enjoying their overall experience with it. We did not really need to advertise either. We now have over 10 million users worldwide and over 10,000 per-day sign up for our tool. We see homeowners, people who are moving, real estate agents and property developers all using our app. Our tool is free to use for one person, for one house. But if you want to use it professionally for multiple homes and want to put your own logo in, then you pay us a small fee for having that premium service.
APM: It's nice to hear that a homeowner can be a little more hands‑on and understand the details and changes in their own home. Can you talk a little bit more of some of the features you offer?
Jeroen: We have a very simple 2D drawing too that does not require any software to be installed. No plug‑in is needed, and it works with all browsers to create the floor plans. We have a real-time 3D view. So you can see your plans and turn them around. You see them, almost like a dollhouse, like a model. We have the option to place furniture and decorate the floor plans with a library of about 5,000 2D and 3D objects. We also offer premium features that include: inserting your own logo, exporting scales, using your drawings on scaled PDFs and creating high resolution, better looking 3D views from your plan. Traditionally, all this costs a lot of money to produce. With our tool you receive one free trial to create the floor plan, and from there you can pay for the Pro- account.
APM: Are there other apps like this? What makes you stand out from your competition?
Jeroen: There are other apps like us, yes. We see ourselves somewhere between AutoCAD, and "Sims." It's fun to use, but it still produces technically relevant drawings. There are other tools like us, but we are the largest online floor planning tool out there. I think we have the largest network of service providers by far. We have our own API. Our technical infrastructure is much larger than any of the online competitors.
APM: Can you talk about some of the customer feedback you've received, some of the things that customers say about the product?
Jeroen: On the most basic level, people say they feel empowered when they use it. They say "Oh wow! I can do this in a couple of minutes?" They love playing around with the 3D. The feedback we receive the most is that it is "fun to play around with" and is "addictive". Once users create their plans, they will spend evenings, alone or together, making nice decorations. Real estate agents say it's "cheaper and faster than previous options". We see a lot of real estate agents making the plans themselves on our website, or in combination with a tool like Magic Plan which works on the iPhone. They can capture a house on location and send it to Floorplanner so they can make a full 3D floor plan pictures with their phone. Real estate agents appreciate it a lot because it provides flat drawings that are more detailed, at a substantially lower cost than before. These agents were paying big money for floor plans before they found us.
Interviewer: Great, is there anything else you'd like your customers to know?
Jeroen: Yes, we now have a companion product, called Roomstyler, which allows you to create a room plan with Floorplanner. From there you can decorate the room. You can make realistic interior designs and decorate it with objects from our library with over 150,000 real‑life objects, make interior designs, virtual stagings, all from your web browser. It is very interesting. We see this being used more and more, especially in European territories, where there are a lot of floor plans already created with our software. I think virtual stagings are a next big thing.
To Sum It Up!
Floorplanner is an app that allows anyone, no matter what their experience is, to have input in the design process of a home. Home owners can use the app to work with architects and real estate agents to better understand the floor plan and have fun during the process!
Like this article? Check out other similar articles with information on technology resources on our Property Management Tech Tools Reviews Page!