10 Family Friendly Vacation Rental Locations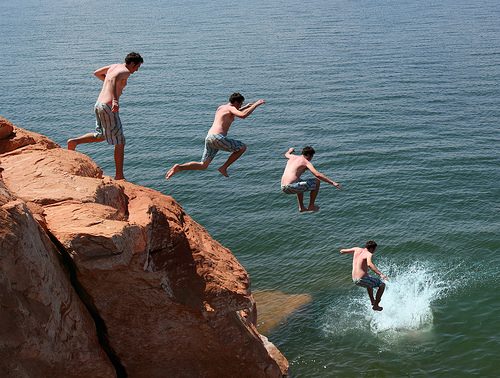 photo credit: Symic


What makes a great family vacation when kids, toddlers or preteens are a big part of your plans? The answer to this question hinges on safety, flexibility, and options for appropriate play. Many parents want a beach where there is no driving, for safety reasons. Families may want the flexibility to partake in a few cultural events or historical sites, while not overbooking this type of activity. For many families, a half-day or two-hour visit to a museum or light house is plenty of activity, especially if towing along young children on the trip. Eight and ten hour visits may be out of the question, unless the children are old enough to walk for several hours, and mature enough to take in multiple exhibits. The question of propriety is foremost in many parents' minds. Daytona Beach at the peak of spring break may not be the best exposure for children, given the degree of public intoxication and young adult misbehavior. Likewise, New Orleans during Mardi Gras is not the ideal environment that a family-friendly vacation is seeking. Conversely, these two locations have a great deal to offer in their non-peak seasons.

There are many choices for laid-back vacations in low crime areas, with just enough stimulation to keep everyone entertained. Within a 2-3 hour drive from Walt Disney World, the beaches of Volusia, Brevard, and Flagler Counties offer several choices for non-driving beaches. These include Cocoa Beach, New Smyrna Beach, Ormond-by-the-Sea (just north of Ormond Beach), and Flagler Beach. Parts of Flagler Beach are dog-friendly, which is rare on the east coast of Florida. From these central Florida beach locations, the Kennedy Space Center is a good place to visit, if families desire at least one day of structured educational or theme park activities. Nearby Port Canaveral offers a variety of day cruises and fishing trips, with and without the option for gambling on board, depending on your preference. The lighthouse at Ponce Inlet offers an interesting half-day sightseeing trip, easily accessible from any of the beaches in Central Florida.

Four other family-friendly locations for vacation rentals are Vero Beach, Sarasota, Jekyll Island, and Tybee Island. Vero Beach is urban without being as built-up as Daytona. Located about one hour south of Melbourne, Florida, the beaches of Vero offer Carribean-blue waters with a more upscale feeling than Central Florida. Vero is not as exclusive as its neighbor to the south (West Palm Beach), and not as wild as Miami. However, the balmy climate is definitely tropical, and always a few degrees warmer than Central Florida.

Sarasota, as well as the beaches near St. Armand's Circle, offers many unique restaurant and shopping opportunities. A short culture-building trip can take in the circus history exhibit at the Ringling Museum. Jekyll Island, Georgia boasts beautiful biking trails but also has a water park with slides and rides. Moving northward to Tybee Island, located about 15 miles east of Savannah, a family can focus mainly on fishing, boating and outdoor activities, while taking short day trips to visit cultural sites in this wonderful jewel of southern architecture and history.
Find Property Managers Near You
Select Property Type
Single Home or Condo (Valued up to $300K)

Single Home or Condo ($300K to $500K)

Single Home or Condo ($500K to $1 Million)

Single Home or Condo (Over $1 Million)

Multi-Family (2-4 units)

Multi-Family (5-19 units)

Multi-Family (20-99 units)

Multi-Family (100+ units)

Homeowners Association (2-49 units)

Homeowners Association (50-99 units)

Homeowners Association (100+ units)

Condominium Association (2-49 units)

Condominium Association (50-99 units)

Condominium Association (100+ units)

Retail (Up to 9,999 sqft)

Retail (10,000 - 100,000 sqft)

Retail (100,000+ sqft)

Office (Up to 9,999 sqft)

Office (10,000 - 100,000 sqft)

Office (100,000+ sqft)

Warehouse/Distribution (Up to 100,000 sqft)

Warehouse/Distribution (100,000+ sqft)

Light Manufacturing (Up to 100,000 sqft)

Light Manufacturing (100,000+ sqft)

Parking Garage

Biotech/Mission-Critical

Vacation (1-2 units)

Vacation (3+ units)

Other Associations (Hotel, Resort etc.)

Mobile Home Community