10 Popular Winter Vacation Rental Locations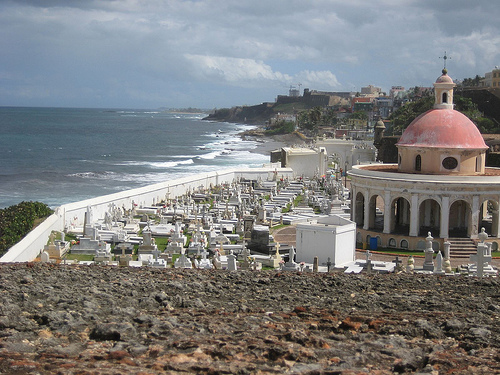 photo credit: unforth


For comfortable and affordable vacation rentals in a reasonably mild climate, try these ten locations:

1. Grants, New Mexico: this is a great jumping-off point to explore nearby national monuments such as "El Morro." Grants has a lot of small-town charm blended with spectacular scenery in the Land of Enchantment.

2. Albuquerque, New Mexico: close to several Indian gambling establishments, an impressive art community, and a surprisingly metropolitan feeling, this city is surrounded by mountain and desert vistas. This southwest jewel offers easy access by air or by highway.

3. Kissimmee, Florida: whereas Orlando lies about 30 minutes northeast of Disney World, the neighborhoods surrounding Kissimmee are right next door to Disney's southern entrance. Visitors will find many homes and condos for rent at a significant discount, compared to Orlando addresses. Rather than booking a hotel, consider a one or two-week house rental booked through a realtor in Kissimmee.

4. Winter Park, Florida: again, consider booking a longer visit through a realtor. There is no place quite so charming as Park Avenue, for shopping, strolling and unique upscale restaurants. Winter Park reeks of old money, in a good way. Its downtown offers a slice of pre-Disney Central Florida, with low-key destinations such as the Tiffany stained glass collection at the Morse Museum of Art, and the scenic boat tour on neighboring lakes and canals.

5. Southwest Georgia: surrounding the small city of Bainbridge, there are many outdoor opportunities for boating, fishing and nature exploration. An extensive list of local, state and national parks is located in this area. If you like a remote vacation away from theme parks and crowds, southwest Georgia is beautifully traffic-free. Try renting a cabin or houseboat at a fish camp on the Chatahoochee River.

6. Austin, Texas: this location can't be beat for a lively music scene and a friendly crowd. Although not as urban as Nashville (Tennessee), Austin has alot to offer with many gatherings and themed festivals throughout the year.

7. Sarasota, Florida: the Ringling Museum is not just about the circus. The main museum boasts the private collection of John Ringling, including an astounding array of oversized 17th-century oil paintings by European masters. The beaches of southwest Florida are mellow with spectacular sunsets.

8. Titusville, Florida: there are only a few more shuttle launches left before the program is over, in case you have a launch viewing on your bucket list. This bedroom community near Port Canaveral offers easy access to the Kennedy Space Center, Cocoa Beach, and the completely natural (clothing optional) Canaveral National Seashore. For surfers, the world famous Ron Jon's surf shop is just down the road.

9. Jekyll Island, Georgia: many single-family homes here are available for weekly rentals. For family-friendly bike riding, this is a great location. The island boasts many trails, no tall buildings, and very little traffic. Beaches are not as scenic as Florida, but fewer crowds are the big benefit.

10. Flagler Beach, Florida: from this location, you could explore the historical monuments of St. Augustine, or take a two-hour drive to get to Disney World near Orlando. The tiny city of Flagler Beach boasts a quaint and charming wooden fishing pier and a compact, walkable downtown area. It is located about 20 minutes north of Ormond Beach and 40 minutes north of Daytona, but looks nothing like its high-rise neighbors. Flagler has an authentic small-town feeling with very few national chain hotels. Several condo properties are available in the neighboring town, Ormond-by-the-Sea. Flagler's beaches are so unbuilt, unused and unspoiled, you won't believe you're still in Florida.
Find Property Managers Near You
Select Property Type
Single Home or Condo (Valued up to $300K)

Single Home or Condo ($300K to $500K)

Single Home or Condo ($500K to $1 Million)

Single Home or Condo (Over $1 Million)

Multi-Family (2-4 units)

Multi-Family (5-19 units)

Multi-Family (20-99 units)

Multi-Family (100+ units)

Homeowners Association (2-49 units)

Homeowners Association (50-99 units)

Homeowners Association (100+ units)

Condominium Association (2-49 units)

Condominium Association (50-99 units)

Condominium Association (100+ units)

Retail (Up to 9,999 sqft)

Retail (10,000 - 100,000 sqft)

Retail (100,000+ sqft)

Office (Up to 9,999 sqft)

Office (10,000 - 100,000 sqft)

Office (100,000+ sqft)

Warehouse/Distribution (Up to 100,000 sqft)

Warehouse/Distribution (100,000+ sqft)

Light Manufacturing (Up to 100,000 sqft)

Light Manufacturing (100,000+ sqft)

Parking Garage

Biotech/Mission-Critical

Vacation (1-2 units)

Vacation (3+ units)

Other Associations (Hotel, Resort etc.)

Mobile Home Community