Fannie properties for sale as bulk REO initiative begins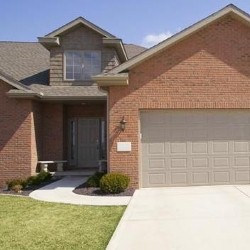 The first phase of the federal program to sell real estate-owned properties in bulk to investors will focus on Atlanta, Chicago, Las Vegas, Los Angeles, Phoenix and parts of Florida, the Federal Housing Finance Agency announced.

Participating investors can bid on the entire pool of almost 2,500 properties or choose to bid on all the ones in a particular area. As part of the purchase agreement, the units are required to be managed as rentals for a specific number of years, rather than sold.

"We believe that this initiative holds promise for providing support to local neighborhoods that were especially hard hit by the housing crisis and will help meet the rising demand for rental housing in many communities," said Michael Stegman, counselor to the secretary of the Treasury for Housing Finance Policy.

Experts say the sales could take months, the Wall Street Journal reports. The initiative is meant to test the viability of bulk sales and their impact. The properties being sold in this phase are held by Fannie Mae, and include a variety of different housing types.

Investors and rental managers operating in designated areas may benefit from the opportunity this program represents. In markets where rental demand exceeds supply, the availability of these units could limit rent growth. Supporters of the plan say it will help encourage private capital and involvement in housing and combat the poor market conditions which are causing low home prices.
Find Property Managers Near You
Select Property Type
Single Home or Condo (Valued up to $300K)

Single Home or Condo ($300K to $500K)

Single Home or Condo ($500K to $1 Million)

Single Home or Condo (Over $1 Million)

Multi-Family (2-4 units)

Multi-Family (5-19 units)

Multi-Family (20-99 units)

Multi-Family (100+ units)

Homeowners Association (2-49 units)

Homeowners Association (50-99 units)

Homeowners Association (100+ units)

Condominium Association (2-49 units)

Condominium Association (50-99 units)

Condominium Association (100+ units)

Retail (Up to 9,999 sqft)

Retail (10,000 - 100,000 sqft)

Retail (100,000+ sqft)

Office (Up to 9,999 sqft)

Office (10,000 - 100,000 sqft)

Office (100,000+ sqft)

Warehouse/Distribution (Up to 100,000 sqft)

Warehouse/Distribution (100,000+ sqft)

Light Manufacturing (Up to 100,000 sqft)

Light Manufacturing (100,000+ sqft)

Parking Garage

Biotech/Mission-Critical

Vacation (1-2 units)

Vacation (3+ units)

Other Associations (Hotel, Resort etc.)

Mobile Home Community