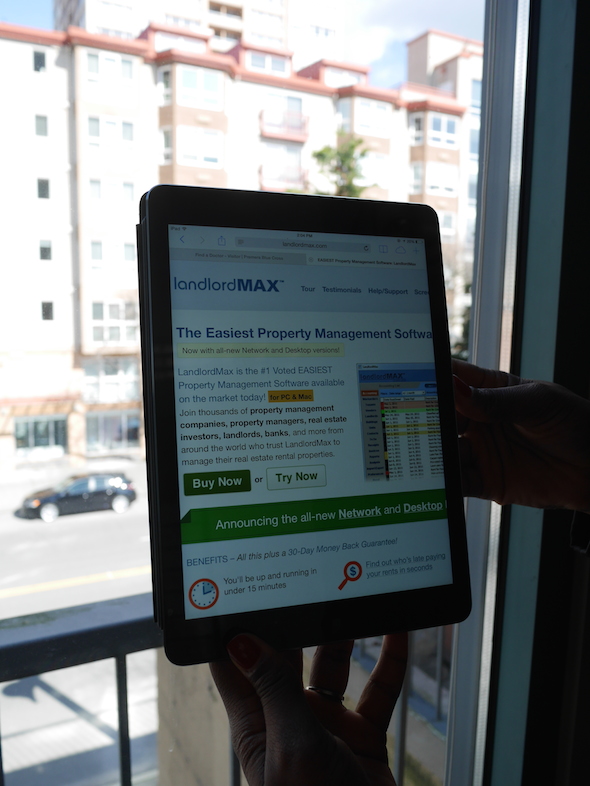 Property managers invest in different property management software in order to make their day-to-day process easier. However, software can make their lives more difficult when upgrades take place with unexpected costs are done or when new features lose old information. LandlordMax is different in that even when upgrades take place, property managers can choose to keep their original data and do not need to worry about losing their current information if they are unable to pay for the upgrade. We spoke with Stephan Grenier, from LandlordMax, to learn more.


APM:
Please describe LandlordMax.


Stephan
: We've been in business for a little over 10 years. We've been growing by anywhere between from 50 to 100 percent a year. We started as a desktop‑only application. Now we have a network‑based system, as well. You can have a central database and as many users as you want connected to it with different editions and so on. Our focus is on trying to simplify the workflow and day‑to‑day operations of property managers without them struggling with the software. The software is an extension of your work. Our pricing is based off of your purchase. It's not based off the number of units like a lot of our competitors. One of our big advantages is that we are fairly affordable.


APM
: Can you please go into some of the features that are offered with the software?


Stephan
: There are a few main features. We have a quite an extensive accounting system. It's made to be as automated as possible. When you create a lease, for example, or create a scheduled rent related to that, every month that rent will be automatically generated for you. You can sort through the data. You can access the current or previous month's rent. You can do partial payments. Basically, the accounting entry is completely open-ended. Whatever you decide to associate with your accounting entries like a tenant, a building, a unit, a vendor, everything is optional and will help you with the reporting later on.

We have over 150 reports that allow you to do things like find your late rents, find your vacancies, create a list of expiring leases, and develop rent reports. There are numerous types of accounting reports.

Another big feature is our price range, as far as we know, there's no one anywhere near our price range that offers the availability to manage different property owners. Quicken is the only similar product, but they only allow you to manage for yourself. It's a personal finance software where our software focuses on property managers and different property owners.

Other than us, the next price range you're getting into is the $500 to $1000 range. For the desktop application, we're at $165, just to give you an idea. For the network edition, we're also pretty much the most affordable. You're getting into web‑based solutions and those come with their own risks.

One of the other big advantages is you own and manage the data. This means if you buy the software, you can always keep the current version. If you never upgrade and let's say something happens like you do not like our new pricing or new features, you can skip the upgrade. You own your data. You control your own system.

If you go with a web-host solution, which is what the market and some people are going with right now, there's convenience because you can do it from any browser. The problem is if they decide to change their price, you have to go with that. You have to pay a monthly price, no matter what.

One of our big competitors recently dramatically increased their price, almost four to five times the price overnight. These people are either stuck paying it or they lose all their data. With a subscription service, if your credit card expires and you forget to change your credit card data, you could lose all your data overnight.

If the service closes, you don't get a warning. It's gone. With a product like Landlord Max, you get safety with your data. It is a similar concept like Word documents; you basically get to keep everything on your system.

Another feature we offer is our work order management. Using the network version, you can actually create vendor users where vendors can only feed their work orders and work off the software to see what they have to do. If it's the desktop version, you can manage it, print and give them to your contractors.

You can have invoicing receipts. You can manage all your leases. You can give tenants eviction notice, place noise notifications and manage contacts. There are the small details also like selecting date formats. Being able to specify your date formats throughout the application actually ends up being one of the most highly used features.

I would say that 95 or 96 percent of our features come from customer requests. We always look at what people tell us in our support system. We track everything. For each version, we look at the request volume for specific features. We also make sure to look into any trouble-shooting our customer?s experience. We use this information to determine what the updated version will look like.

The upcoming version is going to have document management. You can store files, Word documents, PDFs and lease agreements basically all your tenants, landlords, buildings and vendors correspondence.

The next version is also going to have the ability to manage checks. We're also going to do something called automation, which is the ability to run scripts within the software. For example, at the end of the month, if you're a management company, you can run one script. The script will do everything for you in one shot instead of you having to go through each report


APM
: If you were to talk to your top customers, what do you think they would say, in terms of feedback of the software?


Stephan
The most common testimonial is that it is easy to use. Customer support is actually really high. Our focus is on easy to use, but what we've found is that we get a lot of feedback on customer support. The reason for that is, first of all, it's free. That's a big one. Our official guarantee is one to two business days. The average response time is under three business hours.


APM
: That's great.


Stephan
: It's free, so you have to remember that too, which is compared to our competitors, who either charge a higher price for their software or charge for support. The other big thing also, is how we handle support. When you call a company, you talk to a person who reads a scripted answer. We differ because it's all online support, and we have someone who triages it. Right away, your email is sent to the right person. You can actually skip one or two levels of support and go right to someone who is knowledgeable on the topic at hand. That might not seem like a lot but it can save you a couple days of turnaround.


APM
: No, that makes a big deal for customers especially with some things that you don't really have a few days to wait to turnaround anyways.


Stephan
: Exactly. We didn't expect our support to have such high positive testimonials, but you'll find that that's our second biggest testimonial. It surprised us, but in a good way.


APM
: Is there anything else you would like your customers to know?


Stephan
: Yes, regarding our licenses, when you purchase the software, you get a year of upgrades. If a new version comes out, it's included in your license, so that way you don't have to worry and say, "Oh, I just missed a new version." Or, "I should wait a couple months." It's yours.


To Sum It Up!


LandlordMax is property management software that offers a range of services, including accounting, for an affordable price and also allows you to keep all your data. Property managers can relax in knowing their information will be safely stored despite any changes that take place within the company.

Like this article? Check out other similar articles with information on technology resources on our
Property Management Tech Tools Resources Page!
Find Property Managers Near You
Select Property Type
Single Home or Condo (Valued up to $300K)

Single Home or Condo ($300K to $500K)

Single Home or Condo ($500K to $1 Million)

Single Home or Condo (Over $1 Million)

Multi-Family (2-4 units)

Multi-Family (5-19 units)

Multi-Family (20-99 units)

Multi-Family (100+ units)

Homeowners Association (2-49 units)

Homeowners Association (50-99 units)

Homeowners Association (100+ units)

Condominium Association (2-49 units)

Condominium Association (50-99 units)

Condominium Association (100+ units)

Retail (Up to 9,999 sqft)

Retail (10,000 - 100,000 sqft)

Retail (100,000+ sqft)

Office (Up to 9,999 sqft)

Office (10,000 - 100,000 sqft)

Office (100,000+ sqft)

Warehouse/Distribution (Up to 100,000 sqft)

Warehouse/Distribution (100,000+ sqft)

Light Manufacturing (Up to 100,000 sqft)

Light Manufacturing (100,000+ sqft)

Parking Garage

Biotech/Mission-Critical

Vacation (1-2 units)

Vacation (3+ units)

Other Associations (Hotel, Resort etc.)

Mobile Home Community