How to Handle Security Deposits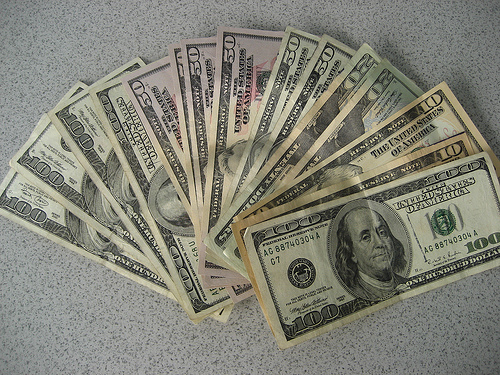 credit: Javier Aroche

Probably the most litigated issue between landlords and tenants is the security deposit. Going to court can be expensive and can drain that deposit, leaving you with nothing for the repairs. As a landlord it's important to iron out all of your security deposit rules when you first rent to a new tenant.



The first step is making sure you're establishing a fair amount for the security deposit. The default is usually a month's rent, but this can be changed and altered depending on your local laws and regulations and any other changes in the living situation. One change in security deposit can arise if the tenant has pets. In this case you may be able to charge an additional amount in case there are any pet damage issues.

Make sure you have a plan for the collection of the security deposit. Usually it is collected before the tenant moves in, but sometimes special arrangements are made. If you're going to make concessions for your tenant then make sure you follow through and collect your money as it's due. You also have to be fair when your tenant(s) move out. Return security deposits to those people who deserve to get it back. Only subtract reasonable amounts. Being fair is a great policy and will improve your standing among renters and rental agencies, which improves the quality of renters that are sent your way.

Finally, the inspection. It is essential that your initial walk through and final inspections are carefully documented. The best way to do this is to establish a checklist of areas you will be checking, have the tenant do both walk throughs with you, and then have both of you sign the checklist. To provide even better documentation, take photos or videos. With digital technology this is easier than ever and you can delete the information after a reasonable time has passed with no disputes about the security deposit.
Find Property Managers Near You
Select Property Type
Single Home or Condo (Valued up to $300K)

Single Home or Condo ($300K to $500K)

Single Home or Condo ($500K to $1 Million)

Single Home or Condo (Over $1 Million)

Multi-Family (2-4 units)

Multi-Family (5-19 units)

Multi-Family (20-99 units)

Multi-Family (100+ units)

Homeowners Association (2-49 units)

Homeowners Association (50-99 units)

Homeowners Association (100+ units)

Condominium Association (2-49 units)

Condominium Association (50-99 units)

Condominium Association (100+ units)

Retail (Up to 9,999 sqft)

Retail (10,000 - 100,000 sqft)

Retail (100,000+ sqft)

Office (Up to 9,999 sqft)

Office (10,000 - 100,000 sqft)

Office (100,000+ sqft)

Warehouse/Distribution (Up to 100,000 sqft)

Warehouse/Distribution (100,000+ sqft)

Light Manufacturing (Up to 100,000 sqft)

Light Manufacturing (100,000+ sqft)

Parking Garage

Biotech/Mission-Critical

Vacation (1-2 units)

Vacation (3+ units)

Other Associations (Hotel, Resort etc.)

Mobile Home Community