Index charts year-over-year home value increase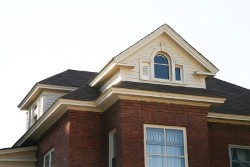 The housing market turnaround may soon trend in a positive direction, as home values posted their first annual increase since 2007 during the second quarter, according to the Zillow Home Value Index.

While the index increased only 0.2 percent to $149,300, the results remain promising when compared to the price drops that have marked recent years. Annual increases occurred in 53 of the 167 markets tracked on the index during the fourth consecutive month of value growth.

Analysts consider this data promising despite broader economic concerns revolving around the unemployment rate and European debt. Housing inventory has been dropping and may have reached a low enough level for demand to begin positively affecting prices. With mortgage interest rates at historic lows, there is hope in the real estate industry that owner-occupier home purchases will increase.

Despite these signs, mortgage lending standards remain relatively tight, as do household finances. Limited job growth, income levels and a generally conservative mindset among many Americans may limit housing demand and slow the recovery of home prices. There are also a significant number of foreclosures that still await processing, particularly in judicial states which have been slower to get properties on the market.


Impact on investors


Investors have already purchased many of the foreclosures that have become available, leading to a drop in home sales at the low end of the price range in some areas. While new foreclosures may present a renewed opportunity to act, it is possible that the window of limited demand and low prices which has led to a frenzy of investor home purchases is narrowing.

At the same time, the financial constraints on most consumers remain significant. Until they begin to ease and lending standards grow less restrictive, there will still be several factors which make renting more favorable for many Americans. It is also unclear what the long-term effect of the housing crisis will be.

Property management companies and investors may find that single-family rental housing is more popular in the long-term, not just a short-term alternative chosen because of limited options. If so, then purchases made now, even as values begin to rise, may remain viable as rentals in the long-term. If not, then re-selling some properties may be a better option.

In either case, it will take time for prices to rise and conditions vary locally. The overall national trend may decrease in importance as prices recover, in terms of affecting whether a particular home is a good investment.
Find Property Managers Near You
Select Property Type
Single Home or Condo (Valued up to $300K)

Single Home or Condo ($300K to $500K)

Single Home or Condo ($500K to $1 Million)

Single Home or Condo (Over $1 Million)

Multi-Family (2-4 units)

Multi-Family (5-19 units)

Multi-Family (20-99 units)

Multi-Family (100+ units)

Homeowners Association (2-49 units)

Homeowners Association (50-99 units)

Homeowners Association (100+ units)

Condominium Association (2-49 units)

Condominium Association (50-99 units)

Condominium Association (100+ units)

Retail (Up to 9,999 sqft)

Retail (10,000 - 100,000 sqft)

Retail (100,000+ sqft)

Office (Up to 9,999 sqft)

Office (10,000 - 100,000 sqft)

Office (100,000+ sqft)

Warehouse/Distribution (Up to 100,000 sqft)

Warehouse/Distribution (100,000+ sqft)

Light Manufacturing (Up to 100,000 sqft)

Light Manufacturing (100,000+ sqft)

Parking Garage

Biotech/Mission-Critical

Vacation (1-2 units)

Vacation (3+ units)

Other Associations (Hotel, Resort etc.)

Mobile Home Community